Best Shampoo for Kids With Curly Hair: No More Tangles!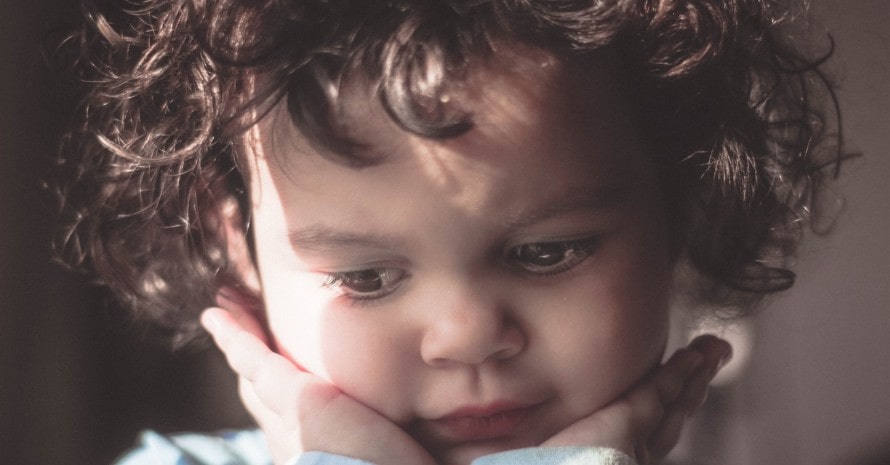 Sometimes it's hard to look after children – they are so active! It is even harder to take care after their curly hair that can be fussier than your kid. That's why I have prepared these kids shampoo for curly hair reviews that will help you find the best shampoo for toddlers with curly hair. Baby's skin and hair are very sensitive. Therefore, parabens, sulfates, and other chemicals are forbidden!
So how to choose a shampoo for curly hair toddler will like with only natural ingredients? Actually, it doesn't have to be expensive. The top 5 shampoos described below all feature an affordable price. They also work perfectly, making your kid's hair smoother, stronger, and easier to comb. I have tested some of these items by myself; others I recommended to my friends, and they were all satisfied. So, let's choose the best one for you too!
Toddlers with Curly Hair: A Hairdressing Guide
Before we start talking about the products, I would like to give you some tips about shampoo usage. Also, there are some characteristics you need to know when buying curly kids` remedies.
How to keep baby hair curly?
There are only three steps in the curly hair routine. Though the labels of most shampoos allow you to use them every day, there is no need to do this. Of course, curly hair needs specific care, but professional conditioners keep the hair volume for long. So one washing in 2-3 days is ok.
Firstly, you should apply shampoo and then rinse the hair twice to make sure nothing is left on it. Don't use a lot of the solution – it will foam. Then put some conditioner on the hair with smooth hand movements. You have to be gentle. Start from the root and move to tips, then rinse the hair once. If your kid's hair is dry and that's not enough for it to stay fresh, you may also apply curling butter cream at the end.
I would like to share some small tips from my experience. Shampoo and conditioner make the hair smooth and shine, and also protect it from knots forming. But, to make sure there won't be any tangles, you need to comb it properly. I think it's better to comb your kid's hair at least twice a day – before breakfast and before going to bed. Also, try a specific hair brush for curly hair. You will notice that combing a baby's hair becomes easy.
What to look for when buying kids shampoo for curly hair?
When you choose a kids shampoo, you need to ensure the product is chemicals-free. I mean, you should avoid parabens, sulfates, synthetic colorings, gluten, nut derivatives. "Why are parabens harmful?" you may ask. They dry the hair and may cause skin redness. The products I will describe today are made of natural ingredients and are intended specifically for susceptible baby hair. Coconut oil and other organic oils are the essential ingredients in the shampoos for curly hair. They hold the curls' volume and make them very soft. Aloe extract is what strengthens the hair roots and provides hydration from the scalp to tips. Some premium products also include the hibiscus flower extract. It's a great botanical treatment that helps curls keep the volume and shine for several days.
Even considering that natural ingredients work great, you better choose a shampoo with no more than three main botanical constituents. There is no need for a significant amount of oils or extracts – the baby's skin is sensitive, so who knows how it will react. Also, the tears-free formula is a crucial aspect of the baby's shampoos. So, let's explore several examples.
Top 5 Hair Products for Curly Hair Babies
Many modern moms think that shampoo with only natural ingredients won't be as effective as those with chemicals. However, it's not like that. I have found the baby's sanitary products with high-quality organic oils and extracts, which are safe and work perfectly.
back to menu ↑
1. Shea Moisture Coconut & Hibiscus Kids Combo Pack – The Best Shampoo for Kids with Curly Hair
Parents choose this shampoo for their kids for one simple reason – it contains only natural ingredients. There are no mineral oils, parabens, synthetic colorings, or some other unnecessary chemicals. Even without them, the baby's hair will look beautiful and healthy. This combo pack includes shampoo & conditioner and curling butter cream for the complex hairdressing. So, you don't need to search for additional child curly hair products – everything you need is already in this collection.
The shampoo has three main ingredients: coconut oil, hibiscus flower, and slippery elm extract. Their combination in the right proportion makes this product the best option on the market. Coconut oil allows your toddler's hair to stay curly. It also hydrates and protects the hair structure from the damaging. Hibiscus flower adds some shine and volume, while the slippery elm extract makes the curls smoother and easier to comb.
It seems like shampoo & conditioner is enough to make the curly hair look perfect. But even so, SheaMoisture also adds the butter cream to help your baby look fabulous. Many toddlers have thick and tough curls. It's hard to set such hair, and most children don't like to sit still during the procedure. Butter cream after the shampoo makes curls even smoother. It also provides a healthy shine and soft hold for longer.
This shampoo removes all the dirt and keeps hair clean for several days. Moreover, the curls won't lose their volume. This manufacturer is one of my favorites, and I have a lot of its products in my bathroom. I choose its shampoos because they include only natural ingredients that make kids` hair very soft. Besides, the price is affordable.
Positives:
Only natural ingredients;
Contains shampoo and butter cream;
Keeps the hair curly;
Makes the toddler's hair smooth;
It lasts for long.
back to menu ↑
2. Johnson's Baby Shampoo & Conditioner – Easy-to-Use Kids Shampoo for Curly Hair
Every parent with a curly-haired kid faces the problem of tangles eventually. Small children usually don't like it when you try to comb out their curly hair. To make the combing process more pleasant, Johnson's Baby has created this 2-in-1 shampoo & conditioner. It also has a No More Tears formula, so the shampoo won't sting toddler's eyes.
This shampoo doesn't contain sulfates, phthalates, and dyes. Only hypoallergenic ingredients are used to provide safe hair washing. It had gone through 5-step testing before the manufacturer released it on the market. The shampoo even passed the pediatrician test. It is so gentle that you can use it every day! However, there is no need to do this, because the shampoo with the conditioner makes the hair soft and protects it from dust for long.
Another great advantage is that the shampoo bottle is about 20.3 fl oz. Thus one item is enough to make your baby's hair smooth and shiny for long. Johnson's Baby is a well-known, reliable brand that is trusted for its high-quality products. Many modern moms use this company's items. According to the reviews, they are satisfied at 100%!
Positives:
Shampoo and conditioner in one;
No more tears formula;
No chemicals;
Pediatrician-tested;
Big volume.
Negatives:
The item contains a few active ingredients.
back to menu ↑
3. Fairy Tales Curly-Q Daily Hydrating Shampoo for Kids – The Best Shampoo for Toddlers with Curly Hair for Durable Hydrating
There is no need for a curly haired cure – with a Fairy Tales shampoo, the curls of your child will keep the shape and look fantastic. You will see how easy it is to detangle knots after the first use. Besides, the shampoo also hydrates dull locks. It's much harder to comb dry hair, so the active ingredients make the curls softer and provide a long-lasting volume.
Plant aloe extract and jojoba oil work perfectly together. The shampoo by Fairy Tales doesn't contain parabens, sulfates, gluten, and nut derivatives. A product doesn't straighten curls but withstands the toxins. Aloe is what keeps the hair curly or wavy and strengthens hair roots, making them more hydrated. Also, this shampoo has a small amount of Murumuru butter. It controls frizz, doesn't allow tangles to appear, and also provides the essential hydration.
The product allows you to style the baby's hair much faster and effortlessly. It's because this shampoo contains quinoa and rice amino acids. They are not toxic, quite the opposite. These acids have proven to have a good impact on hair health, and the experts recommend them, especially for children's curly hair. These acids help to define curls and simplify the combing process. Fairy Tales shampoo is a must-have when your baby's hair is dry, and other shampoos seem to dry it even most. You will notice the difference after several washing procedures.
Positives:
Perfect for dry hair;
Only natural ingredients present;
Strengthens hair roots;
It makes combing easier.
back to menu ↑
4. Curl Organic Baby Curl Care Shampoo & Conditioner – Natural Curly Kids Shampoo
Peak-a-boo shampoo and patty cake conditioner is a perfect combination to look after your child's curly hair. The smell is pleasant, and most kids like it. Many moms consider a hair conditioner unnecessary for small kids. If we talk about a child with curls, the conditioner keeps the hair soft for longer and provides better volume. However, it's better to start using a conditioner when a toddler is older than 10 months.
This shampoo was created specifically for the kids that are very active and may not like hair washing. If the solution gets into the eyes, a child will feel like it's just water. A product contains only botanical components, and it is suitable for any skin type, even the most sensitive. Its main ingredients are coconut and palm oils. Besides, it has aloe leaf juice, which strengthens the hair roots and makes the curls smoother.
After shampoo, you better use a conditioner. Luckily, they come together in this item, and their combination works perfectly. The conditioner has three active ingredients: aloe vera gel, Cetearyl alcohol, and jojoba oil. This special formula simplifies the combing. Aloe gel is well-known for its healing properties, and it reduces the skin`s redness. The other two botanicals make the treatment more gentle and hydrate the hair to make it shine for long. I recommend this collection for kids with sensitive skin – I got many glowing reviews from my friends.
Positives:
Tears-free;
Organic ingredients only;
Strengthens roots;
It makes combing easier.
Negatives:
It costs like other shampoos but has a smaller volume.
back to menu ↑
5. SoCozy Curl Shampoo – The Best Baby Shampoo for Curly Hair Without Synthetic Colorings or Dyes
Kids' hair is so delicate that it needs special protection. SoCozy has been working with children's hair products for curly hair babies for more than 20 years – its high-quality shampoo passed multiple tests. Hydrolyzed keratin makes this product unique – it leaves a protective barrier that reduces the damage caused over time. Consequently, the hair becomes stronger and softer.
Besides, plum and watermelon seed oils increase curls elasticity and give the hair natural shine. If the hair cuticles are damaged, botanical ingredients will solve this problem after the first use. Natural oils are an essential component of the best shampoos for curly hair. They define the curls, making them softer for fast combing. The product contains no o parabens, sulfates, gluten, or other harmful chemicals that can dry and damage your kid's hair. If you look for the kids' shampoo that makes the damaged hair healthier, the SoCozy product will fit you.
Positives:
Creates a protective barrier for curls;
High-quality ingredients;
Makes hair stronger and softer;
It increases hair elasticity.
Negatives:
It goes without a conditioner. Thus you have to purchase it separately.
back to menu ↑
Useful Tips for Curly Kids' Parents
I have spent some time to find the best kid shampoo for curly hair to make a substantial overview. Washing wavy hair is not that challenging, but I want to give you some recommendations.
back to menu ↑
How do baby shampoos for curly hair work?
Shampoos and conditioners for curly hair have a specific formula for more durable hydration. Curls are usually hard to comb because they are dry. Therefore, a specialized shampoo makes them smoother and easier to define. The secret component is the presence of natural oils with enough fat to nourish the hair and not to damage it.
back to menu ↑
How often to wash curly hair?
As I have already mentioned, curly hair is dry, so you need to wash it more frequently than other hair types. Shampoos have the formula that allows you to wash your kid's hair every day. However, I think there is no need to do this. If you use conditioner, the hair will stay hydrated for long and won't lose its volume even after two days. So, my recommendation is to do it one time at two days.
back to menu ↑
Is it necessary to use conditioner for kids with curly hair?
Shampoos are provided to make the hair softer and more hydrated. However, they are intended specifically for hair cleaning, so there is a small amount of the botanicals that make the hair smoother. A conditioner`s purpose is only to define curls. Of course, you may avoid this step of the daily routine – but with conditioner, the hair of your child will look fresher for more time.
back to menu ↑
Can hair products for kids straighten their hair?
Some of the products can make kids` hair less curly, though there is no 100% guarantee. The hair products for African American babies and other shampoos for wavy hair won't straighten your child's hair. They are made to keep the curls and make them smoother for a better look. So, you can buy such shampoos with peace of mind.
back to menu ↑
Curly Kids` Shampoo: Choose the Best for Pleasant Combing
Summing up, shampoos for curly hair have a simple formula, but together with conditioner, they work perfectly. You will be amazed after using the Shea Moisture shampoo & conditioner, which is the best product for the kid's curly hair on the list. It has made my childcare routine a lot easier, and I believe you will feel the same. Remember to choose only natural hair products for curly hair toddlers. In the decision-making process, your baby's safety should be a priority. Do you have any tips you can share with me and other moms? Please, leave them in the comments below.