Best Baby Wipe Dispenser in 2023: Keep Your Wipes Moist for Longer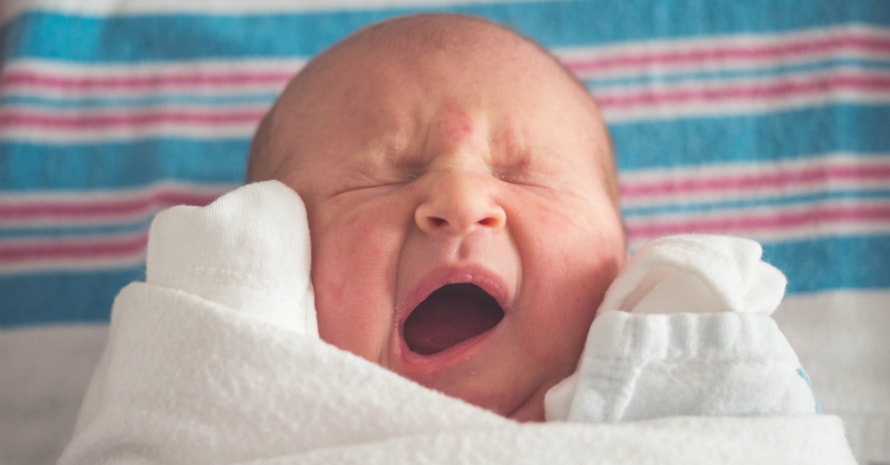 Hello parents! Aren't you tired of the continuous diaper changes? Don't worry – you're not the only one. Today I want to offer you high-quality baby wipe dispensers to make your everyday duty a lot easier. You may choose one item for home and one for traveling.
I have traveled a lot with my boys, and I know how uncomfortable it can be to change diaper even when you're walking with your little one. Thanks to reliable wipe containers, it becomes faster. After trying this tool while traveling, I have put the wipes into a dispenser at home and got money's worth.
But when I started searching for the best baby wipe dispenser, I faced some problems. A lot of models didn't keep wipes moist or held up a small wipe amount. It was a long path to success. Now, I can assure you that these top 10 containers I offer you today will work perfectly no matter which one you choose. Most of them I have tried myself. Completely safe for you and the environment, they are not only durable but also have a nice design. Examine the reviews and choose the best one for you.
Top 10 Best Baby Wipe Dispensers Reviewed
Our little ones deserve the best baby products, and wipe containers will be your helpers everywhere! At home, you will be able to change a diaper quicker and using only one hand. During a trip, your child won't be dirty because the dispenser keeps wipes moist for a long time. In a short word, having this item simplifies maternal life significantly.
back to menu ↑
1. Best Baby Wipe Dispenser for Home: Oxo Tot Perfect Pull Wipes Dispenser
When you look after a small kid, you search for easier things to use all the time. Oxo Tot provides a simple design for the longer application. They have considered the problem from a different angle and solved it before you could even notice. Oxo Tot is known for its high-quality and durable baby products. The secret is continuous improvement noticing the pain points that should be eliminated.
I'm sure you know that feeling when your hands are full, it's tricky to open a container with wipes, your baby is crying, and you start to panic. Oxo Tot has solved that problem. You can open this wipe dispenser with one push, and you may do it with your hand, elbow, etc.
The design is well-thought. A container has small dimensions but fits up to 100 wipes! It is much more than other tools offer. You may put wet wipes in the dispenser as well as cloth wipes. Silicone gasket keeps them fresh. It isolates wipes from the contact with the environment and doesn't allow the water to evaporate. Therefore, the product features simple construction but durable usage.
Thanks to the weighted plate, the tool dispenses one wipe at a time. Besides, the next wipe will be ready for use even if you close the dispenser and then open it again. And also, the tool will always be in place thanks to the non-slip feet. It's the best wipe dispenser construction I have ever seen, and a lot of my friends with babies agree with me.
A small window shows you how many wipes are left, so you will know when to refill the container. I think many of you faced that situation when you had no wipes, though needed them the most. You will easily avoid that with this dispenser. Oxo Tot has thought everything out to detail!
Positives:
Fits up to 100 wipes;
Opens with one push;
Dispenses one wipe at a time;
A window shows how many wipes are left;
It has non-slip feet.
Negatives:
Uncomfortable for traveling.
back to menu ↑
2. Best Baby Wipe Dispenser for Walking or Traveling: Oxo Tot On-the-Go Wipes Dispenser
Oxo Tot provides the best wipe dispensers not only for home but also for walking and traveling. When you're outside, you need wet wipes the most. Especially while you're traveling, because you can be far away from the water source. So, a small container will be your lifesaver.
This wipe dispenser was designed using the last innovations and combining the best features in one tool. It opens smoothly with one push. You just need to press a large button, and you can do this even if the container is hanging on the stroller or you're riding in the car. You will always have the wipes at hand.
The container can be attached to strollers or bag straps through the silicone tether. It attaches the container securely. So, even if you're running fast for your everyday errands with your little one, the wipe dispenser won't get lost on your way. I find it convenient to put a container in your bag – it has an ideal slip shape to fit everywhere.
Many other wipe dispensers have an uncomfortable shape and tough angles. Oxo Tot creates the containers only with smooth angles and perfect design. You can choose from the four colors. I had spent a lot of time to find a good wipe dispenser, and I can tell you that this one is the best solution for traveling.
Positives:
Can be attached to the stroller;
Fits your bag perfectly;
Opens smoothly;
Comfortable construction;
Negatives:
It fits a small wipe amount.
back to menu ↑
3. Compact Travel Baby Wipes Case: Skip Hop On-the-go Baby Wipes Dispenser
If you want a small container for every day walking with your little one, Skip Hop has created a suitable tool for you. It is compact and will serve you for long. The main material is silicone, which is waterproof and highly durable and also allows you to see when there are no wipes left. No matter how long you haven't opened the container, the wipes will stay fresh.
You don't need a lot of effort to use the dispenser. The spring inside makes wipes pop out easily one by one. When you take a wipe, the next one will be upright and waiting for usage. The container has a reliable lock, so the filling won't fall out of the tool or dry out.
The wipe dispenser holds up to 25 wipes. It's enough for one walking or one-day traveling. However, if you need to take more wipes with you, just remove the spring and put as many as you need. If it seems you need extra wipes, just take more with you and refill when needed. It takes up to one minute. So, this tool will be handy in any case.
Positives:
Compact;
Can fit more wipes if needed;
Has a reliable lock;
You can see when to refill the item.
Negatives:
Not suitable for long traveling.
back to menu ↑
4. Durable Baby Wipe Dispenser Box: Ubbi Baby Wipes Dispenser
The most important thing for every parent is the baby's safety. When we talk about the wet wipe dispensers, we want them to simplify our everyday life. With Ubbi product design, you will feel more confident. Every member of their big team is taken into account because they strive to create the best value working together in harmony. Modern parents will find useful Ubbi baby essentials for sure, just take a look.
The material is free of PVC and BPA, as this fabric is specially made with innovative technology for baby wipes containers. What you should know about PVC and BPA is that they are dangerous. The tool is white, which makes it easy to clean. It is waterproof, so you can clean it with a wet cloth.
It's not convenient if all your wipes dry out when you need them most. Don't worry – the container will keep them moist. It has a strong rubber seal that protects the wipes. You can open the dispenser at any time and get one or more wet tissues. But don't forget to close it tightly afterward!
A tool has a window that shows you when to refill wipes. Not once I had that experience when I needed wipes the most but forgot to put them. Therefore, I recommend this container because you will always have wet tissues nearby. The dispenser's construction is ideal for most standard caddies because of its small dimensions.
Positives:
Safe materials;
Easy to clean;
Keeps the wipes moist;
It has a window.
back to menu ↑
5. Best Baby Wipe Dispenser That Warms Wipes: Wipe Warmer and Baby Wet Wipes Dispenser
Hiccapop was created to bring innovations to children's products. Though the company is relatively new on the market, it has already earned people's recognition. Sharing the information about products and trends helped the Hiccapop to create the community of hiccapopers. They like communicating with parents. People around the world use their tools and tell others about their experience.
Late-night diaper changes may be a challenge but not with Hiccapop wipe dispenser. It is made specifically for such cases. When you turn on the bright light at night for a diaper change, your baby may stay awake for a long time. The brand has created a solution. This dispenser has an inbuilt night light. It's enough to illuminate the changing table, and the tool will turn off in 10 minutes.
All the wipe types will fit perfectly, even the homemade baby wipes. The silicone seal locks the wipes and doesn't allow them to dry out. What is more important – the tool warms wipes.
This feature helps during the diaper changes, especially at late night when your kid needs that gentle and calm feeling to fall asleep. I think this wipe dispenser will be comfortable to use at all times of the day.
Positives:
Has a night light;
Warm wipes;
Silicone seal to keep wipes moist;
Safe, low voltage adapter.
Negatives:
You can't travel with it.
back to menu ↑
6. Non-Slip Diaper Wipe Dispenser: Hiccapop Diaper Wipes Dispenser Baby Wipes Case
With this wipe container, you will always remember to change the wipes – it has three windows! Besides, the item opens with one push. So, you can hold your baby in one hand and take a wipe with another one. The dispenser has smooth angles and is made of strong and durable material. Moreover, it won't slide on the changing table thanks to the non-slip rubber feet.
As most qualitative wipe dispensers, this one keeps wipes moist and fresh for a long time. The weighted plate allows you to take one wet wipe at a time and keep another one ready for usage.
You may also put cloth tissues there. What is great – when your kid grows up, you can use this container for the bathroom or find other ways to reuse the baby wipe container. If you're searching for the multiple-use tool, you should consider this one by Hiccapop.
Positives:
Has three windows;
Strong material;
Non-slip feet;
Keeps wipes moist.
back to menu ↑
7. Easy-to-Use Diaper Wipe Case: Ubbi on the Go Gray Wipe Holder
A modern mom will appreciate a wipe container that is not only comfortable but also fashionably designed. Ubbi has done a great job and created a gray stripes pattern that is simple but stylish. It is an ideal dispenser for traveling. The item has a silicone strap that attaches to any stroller or diaper bag.
The container weighs less than other models and has smaller dimensions, so you can take it for a walk. Don't worry about it getting dirty – the dispenser is easy to clean. It holds up to 22 wet wipes. This is not a big amount, but they will stay fresh and moist for sure. It's better to have several wet wipes than a packet of dried out, right?
By the way, there is a whole collection that includes this wipe dispenser and a changing mat. So, if you want to look modern and confident outside, you may look for these two fashionable tools. Many bloggers use them and leave good reviews. Also, Ubbi diaper wipe case will satisfy you with its durability.
Positives:
Modern design;
Easy to clean;
Compact and durable;
Keeps wipes moist for sure.
Negatives:
Hold up a small wipes amount.
back to menu ↑
8. Travel Wipe Dispenser: Baby Bumco Diaper Clutch Bag
Baby Bumco inventor once found that standard baby creams were not practical. She started with creating a baby bum brush and understood she could design other baby products to make a parent's life easier. The company strives to produce durable and affordable items. The workers here are also parents and know how great it is to find a reliable tool.
It's convenient when you can put diapers and wipes in one container, and don't forget one of these components for sure. This is what Baby Bumco offers you. A compact dispenser that holds wipes and diapers and has a small pocket for your phone – is not a dream! Your wipes will stay moist during the whole of walking.
This diaper and wipe holder has a bright design, and you can choose from twelve different patterns! It's not only fashionable but also durable. The clutch is made of polyester that is one of the strongest materials. To clean it, you can use a moist cloth or put the container into the washing machine. If you want to carry wipes and diapers together, I recommend you to choose this container.
Positives:
Has a wristlet;
Lightweight;
12 colors to choose from;
Machine washable;
Negatives:
It doesn't keep wipes moist for long.
back to menu ↑
9. Baby Wipe Dispenser Refillable: Youchoice Diaper Wipes Dispenser
The baby products should be produced only from safe materials. Youchoice's dispenser does not include PVC, BPA, or phthalate plastic. Even so, it is highly durable. A container is made for home usage and doesn't have the sell-by date. It keeps the wipes moist use after use and protects them from dust.
This dispenser may seem small on the first side, but it holds up to 100 wipes. So, you can do worry-free diaper changes at least for a week. What is great – the tool won't slide.
The non-slide feet force the item to stay where you have put it. Besides, you can clean the container using wet wipes. Not once, my friends have confirmed that this material is the best for wipe dispensers. Try it and see for yourself.
Positives:
Safe;
Durable;
Has small dimensions and weight
It doesn't slide;
The item holds up to 100 wipes.
Negatives:
It doesn't have a window.
Plain design.
back to menu ↑
10. Container for Baby Wipes: ULVBABI Portable Wet Wipe Pouch
Stylish and practical container – this is the definition of this item in a few words. It is specifically made for everyday walking and outside diaper changes. That's why it is lightweight and has a strap that attaches to strollers and diaper bags. The material is of premium quality. It is safe for your skin and won't leak or scratch. This feature is ideal for wet wipes saving – it keeps them moist longer than you may think.
This dispenser has a zipper that allows you to refill wipes in a few seconds. Cleaning it takes even less time. Most of the containers for traveling hold up a small wipes amount or are too heavy.
But not this one. You can fit up to 30 wipes, and the dispenser will still be lightweight. I think this tool is perfect for long travels or walking with your little one. Choose your best design, and enjoy the quality!
Positives:
Lightweight;
Has a zipper for quick refill;
Easy to clean;
Perfect for traveling;
Eco-friendly material.
back to menu ↑
Best Diaper Wipe Case: A Small Guide
back to menu ↑
What is a baby wipe dispenser?
All moms need moist wipes during diaper changes. But sometimes the standard packages don't keep them wet at all. Therefore, wipe dispensers were created. Their goal is simple – to keep the wipes fresh for longer, especially when you're traveling and don't have an opportunity to refill the container.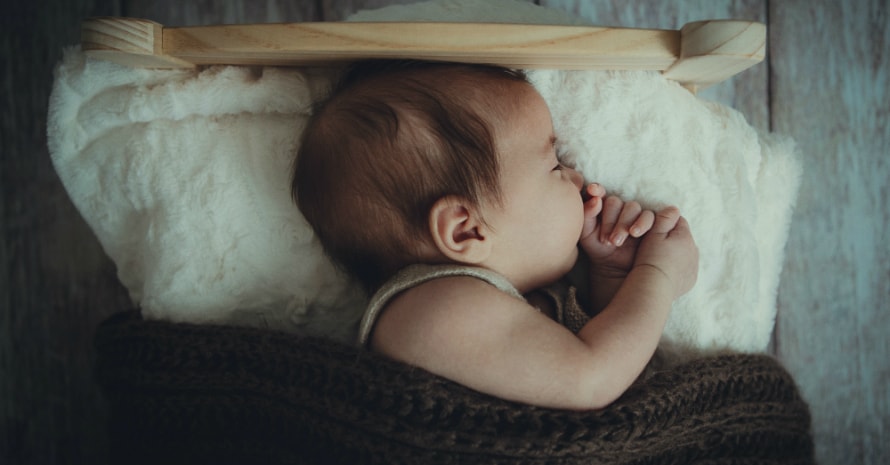 There are good options for home too. They allow you to take one wipe at a time while another one will be ready for the next usage. Some of them even warm the wipes because the baby's skin is sensitive, and a kid can start crying if the wipe is cold. In a short word, a wipe dispenser is your everyday helper.
back to menu ↑
How are they useful?
Wipe containers have more benefits than you may think! First of all, they can keep a big wipe amount moist for longer. There are usually gaskets that provide essential isolation. Thanks to the weighted plate, you can take only one wipe at a time, so no more needless wipes.
Dispensers for walking have a strap, which you can easily attach to the stroller. Besides, the containers are lightweight and small, so you can put them in any bag. If we talk about the home dispensers, they have non-slip feet, so you can easily take a wipe with one hand. Try them by yourself and feel the difference.
back to menu ↑
How to choose a wipe container?
The traveling wipe dispenser differs a little from the home one. If you want a wipe case for outside usage, it should be lightweight. Such tools usually hold 20-30 wipes. There are smaller containers, but they won't be suitable for longer trips. The dispenser should have a strap. You will be able to attach it to your stroller. Remember to choose the phthalate-free material, and this is also the case of home tools.
When you continuously change a diaper at home, you need a big wipe case, so you don't need to refill it every morning. In most cases, the dispenser will fit up to 100 wipes. The more it can hold – the better it is for you. As the item will stand on your table, it's not important how big or heavy it is.
But it should have non-slip feet to prevent sliding. The best material for dispensers is plastic or silicone, or it can be their combination. To avoid situations when your container is empty, choose those that have a window. So, you will know when to refill it on time!
back to menu ↑
Final Remarks
Choosing the best products for your baby is a sign of love and care, even if we talk about the wipe containers. Therefore, a quality dispenser plays a big role. I think it's better to have different tools for home and travel. And the Oxo Tot containers for home and traveling that I've reviewed are truly the best.
They include the most innovative features, and you can get them at an affordable price. Such small things as wipe dispensers can simplify our lives a lot. Have you been traveling with your baby? How did your travel experience change with the wipe dispenser? It would be great to listen to it.