Best Chewable Prenatal Vitamins for Baby's Healthy Development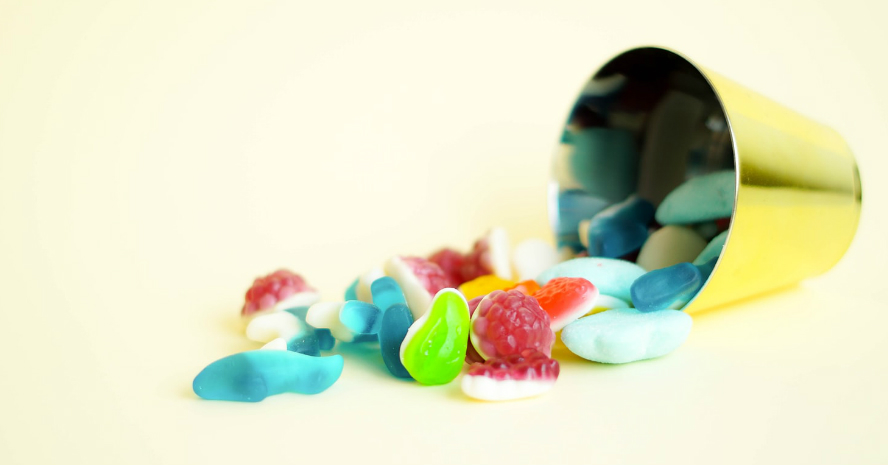 Pregnancy is always an exciting period, though it is very challenging and overwhelming. Women have to get used to the fact that a new life is growing inside of them, and, respectively, they have responsibility for this new little creature. From the very moment that we have found out about our pregnancy, we have to take care of our health, nutrition and reduce the stress level to ensure the proper baby's development.
My Personal Top Pick
Prenatal vitamins are also required during pregnancy as healthy, and regular nutrition is not enough to provide you and your baby with all the essential vitamins and minerals needed for fetus growth. So today, we are going to talk about top chewing prenatal vitamins available on the market. Being a mother of a great baby boy Matthew, I know everything about prenatal vitamins on my own experience. Moreover, as a certified nutritionist, I know about nutrients needed not just for adults and kids but also for women carrying a child.
In this article, you are going to find out all the essential info about chewing prenatal vitamins, why it's necessary for pregnant women, what their benefits are, and so much more. Additionally, I have prepared the list of the best chewing prenatal vitamins that are available on the market so you can choose the best multivitamin that suits you most.
Top 5 Chewable Prenatal Vitamins to Consider for Purchasing
Here is my list of top 5 prenatal vitamins that I have selected based on my personal and professional experience. Check out each product description as well as their main pros and cons to pick the best vitamins that will bring you their full use. Let's get started and explore my favorite multivitamins.
back to menu ↑
1. Vitafusion Chewable Prenatal Vitamins
Here is the renowned American brand that offers amazing dietary supplements for the whole family. On their website, you will find something for women, men, kids' health as well as herbals, probiotics, and different vitamins based on your needs. They have created my favorite chewable vitamins that I would love to recommend to you. When I was pregnant, I took these vitamins, and I was very happy with their taste, smell, and, most importantly, results. Based on my experience, this is the top product you can consider purchasing for you and your baby.
This multivitamin complex will be a perfect match not just for pregnant women but also for lactating moms as well. It will help them with healthier breastfeeding and restore their energy level. Boost your immune system and provide your baby with all the necessary elements that this product contains. These vitamins have won an award for their excellent quality.
The main thing to mention about this brand is that they don't add any artificial flavors, scents, or synthetic colors in the vitamins, so the product will be safe and beneficial for you and the baby. You will certainly love the natural taste of raspberry and lemon. There are no additional sweeteners, high fructose corn syrup, no gluten, and dairy. The manufacturer ensures the highest quality of ingredients, so you can get the full use of these delicious chewing vitamins.
The product has been clinically tested, and it was proven to have better absorption. You will get all the nutrients needed much faster. This multivitamin product contains no iron, and it will be much easier on your stomach. However, this element is still crucial for your baby's development. Thus you have to consult your OB and take it in addition to these vitamins if needed.
All you need is only two chewing pills per day to get the whole dose of vitamins, minerals, and other nutrients. Make sure not to exceed the indicated amount of vitamins even if you want to. 2 gummies contain the daily value of folic acid as well as the most common Omega-3 fatty acid called DHA, which both are integral for baby's healthy development.
Also, the product also includes vitamin B complex, vitamin A, E, D, C. Moreover, these vitamins also have zinc and sodium. This item is a perfect combination of quality and usage that you should try out yourself.
Positives:
Amazing taste
Folate and DHA
No artificial scents, colors, and flavors
Essential vitamins
Affordable price
Negatives:
back to menu ↑
2. SmartyPants Formula Daily Prenatal Chewable Vitamins
To your attention is another famous manufacturer that creates amazing supplements suitable for different stages of life. Only premium ingredients are included in their products, so it will be one of the best choices to make for you and your child. I love everything about this multivitamin complex, and you should consider it for purchasing as well.
First of all, it's worth mentioning that these vitamins are made of high-quality natural ingredients. The product doesn't contain GMOs, synthetic ingredients, artificial colors, flavors, and sweeteners. Moreover, it's allergy-free, and vitamins will be safe as there are no dairy, eggs, peanuts, fish, soy, shellfish, wheat, or gluten. Keep in mind that you don't need a refrigerator to store the supplement, so it will be much more convenient for you. You need only 4 tasty chewing pills per day to get the daily value of essential nutrients for a pregnant woman. Feel free to eat it with or without food.
The gummy has an amazing taste, which is made of naturally-derived flavors from fruits, herbs, spices, and veggies. The gummy supplements include core nutrients for a mother and baby's health. It contains the required daily dose of folate for proper fetal development as well as the development of the spinal cord and brain. Vitamin D3 will boost your immune system and help you to become more resistant to illnesses, which can be pretty dangerous during pregnancy. Vitamin B complex will give you the surge of energy, and you will be full of forces and enthusiasm.
There are Omega-3 fatty acids in the complex, and the most common of them are DHA and EPA, which are derived from natural fish oil. This is the best source to receive your dose of fatty acids. Vitamin K plays a crucial role in bone development and enables better absorption of calcium and magnesium that contribute to bone health. Iodine will help your kiddo to develop a healthy nervous system during pregnancy. Moreover, vitamin A or beta carotene will be beneficial for eye health for both of you.
Undoubtedly, I recommend you to try out this amazing multivitamin and see positive results in the shortest terms. Keep in mind that the product doesn't contain calcium, so your main task will be to keep to a healthy and diverse diet and get nutrients directly from food.
Positives:
Essential vitamins for proper pregnancy
Omega-3 and folate
Delicious
No GMO, allergen, and artificial ingredients
Negatives:
back to menu ↑
3. Garden of Life Organic Best Chewable Prenatal Vitamins
This company is well-known for its whole food vitamins, which are made of the thoroughly selected fruits, herbs, and veggies. As for me, I like the manufacturer as I have tried other products and can freely recommend it to you. These vitamins are completely organic, and it's the best pick for you and a little creature inside of you that needs only the best ingredients.
The manufacturer didn't use any pork gelatin, GMOs, artificial flavors, scents, colorants, and sweeteners. Instead of pig gelatin, the manufacturer uses pectin received from natural apples. Everything you will get is all-natural, and you can be sure that you provide your kiddo with the top essential nutrients.
The product will be suitable even for vegans. It has a very delicious berry taste which you are going to love. This is my favorite way to receive the useful elements that our nature can give us. You will never forget to take your daily dose of vitamins, however, keep in mind not to exceed 2 gummies per day as it might lead to side effects that you might want to avoid.
It's worth noting that the manufacturer didn't use harsh chemicals like pesticides or herbicides to grow fruits and herbs for your vitamin gummies. Carrots, apples, oranges, broccoli, spinach, and so many other ingredients were used to create this amazing complex, which is crucial during pregnancy. You will be able to get naturally derived folic acid to ensure your baby has no neural tube and spinal cord defects. DHA will help to avoid any brain abnormalities.
In addition to these core ingredients, the complex has plenty of other vitamins, which will be beneficial for the baby as well as for your woman's health. Zinc, selenium, and magnesium are also the required nutrients that are not used by all companies though it's essential for this special period of your life. Niacin, D3, B complex as well as E, A, C nutrients will ensure you are full of energy, and your immune system works perfectly.
Positives:
Organic whole food ingredients
Amazing taste
Vegan and kosher
Free of GMO and synthetic ingredients
Negatives:
back to menu ↑
4. Nature Made Chewable Prenatal Vitamins with Iron, DHA and Folic Acid
This great company also creates the best-quality natural vitamins and supplements to support your daily health needs in the most delicious form ever. These chewing vitamins for women carrying a child are very popular among other moms, and you can give the item a shot as well. The price is very reasonable, and the ingredients are all that you need during this special period. There are different packaging options, so you can choose the one that will be more suitable for you. This is a verified and trusted brand that hundreds of women have already chosen.
All the highest standards and quality are maintained to provide you with the best vitamins that will support you and your kiddo during pregnancy. The formula was created specifically to enable the proper and timely development of a baby's brain, spinal cord, neural tube, nervous system, and all vital organs. The product is absorbed very fast, so you will get the full use of these supplements. All you need is only one gel pill, and you are good to go.
The product is completely safe as it doesn't contain colorants, dyes, flavors, synthetic ingredients. Only the top elements are selected for a mother and her baby's health. The multivitamin has the full dose of folic acid, which is needed for a child's brain, neural tube, and spinal cord development with no abnormalities. Also, the product contains the daily value of crucial Omega-3 fatty acids, such as DHA, and EPA, which are also crucial for brain development. 
Moreover, this complex includes vitamin A or beta carotene, which is very beneficial for eye health. Both of you will benefit from this useful element. Vitamin D3 will give you the required dose of vitamin to boost your energy and give you enough strength for the whole day. Vitamin C and B12 will enhance your immune system and protect your body from viruses and illnesses. Vitamin K will help your baby to grow strong and healthy bones as well as to absorb calcium better.
Among other useful ingredients, there are zinc, iodine, magnesium, which are very important during pregnancy. Vitamin E will make your skin and hair glow, and you will get stronger nails. These supplements are worth your attention as it's everything you and your child might need.
Positives:
Reasonable price
Daily dose of DHA and folic acid
Only 1 pill per day
Everything for proper fetal development
Negatives:
back to menu ↑
5. OLLY the Essential Chewable Prenatal Vitamins with DHA
Last but not least is my favorite manufacturer that I discovered not so long ago. However, I have already had the chance to fell in love with their outstanding products. Now, it's your time to try out something different but very useful for your little pumpkin and you. There are 60 gummies in one bottle that will be enough for the whole month. You will have a nice chance to try these out and buy more if you have positive changes.
The product has amazing natural citrus taste. There are no GMO, gluten, synthetic elements. The complex will keep you full of energy during the whole time of taking the vitamins. You will receive crucial ingredients for proper and timely fetal growth. DHA will ensure healthy brain development, and you already know about the paramount importance of folic acid for your baby. These vitamins have the daily dosage of all the required minerals and nutrients.
It has the full value of vitamin D3, which will make your immune system much stronger, and you will be more energized. Beta carotene takes part in healthy eye development, and, in turn, you will get more acute sight as well. Zinc, niacin, and choline are also included in this complex to ensure proper fetal development. Vitamin E will give you much thick stronger and glowing hair, better skin, and stronger nails. Vitamin C will boost your immune system to protect you from the harmful environment. B complex will also keep you filled with physical strength and will maintain your stamina. Pregnant women usually get tired pretty fast, and these vitamins will allow you to stay active for a much longer time.
In addition to all the vitamins, it also contains protein, which will be beneficial for you. I love this product and recommend you to give it a try and enjoy the positive results. Only top ingredients were used so you can fully benefit from the healthy and safe nutrients. The formula was designed by the scientists, so your pregnancy will go smoothly, and you can give birth to a healthy and well-developed baby.
Positives:
Delicious taste
Convenient price
Daily value of folate and fatty acids
No harmful ingredients
Negatives:
back to menu ↑
Essentials to Know About Chewable Prenatal Vitamins
Let's get understanding of what this term means, and why women need these vitamins during pregnancy.  Every day I receive many questions from women related to their pregnancy, healthy nutrition, and lifestyle while carrying a baby. Questions regarding prenatal vitamins and chewing vitamins, in particular, are also pretty common. Therefore, I have selected the most commonly asked questions on this topic and prepared the answers for your convenience.
back to menu ↑
What Are Chewable Prenatal Vitamins?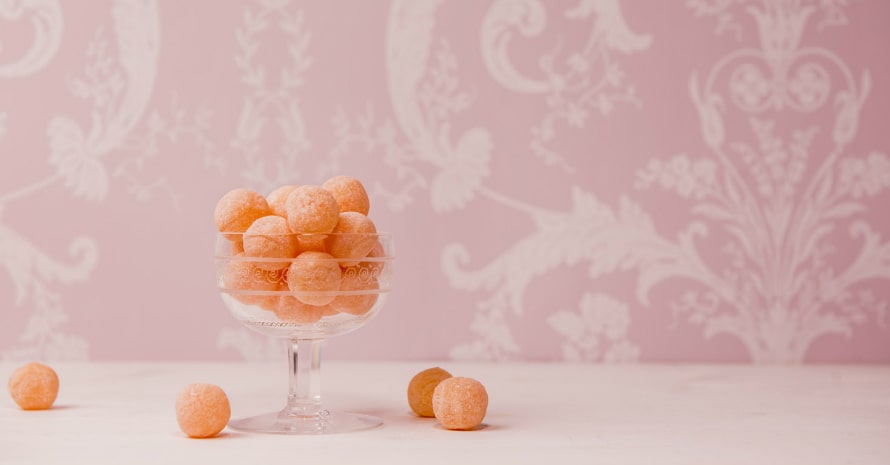 Chewable prenatal vitamins are the dietary food supplement that each woman needs to take during pregnancy. It's the set of the most common vitamins and minerals that contain all regular vitamins. Additionally, it also contains elements like folic acid, Omega-3 fatty acids, iodine, and many other elements, which are crucial for preventing any defect in the baby's body, brain, neural tube, and spinal cord in particular.
More and more women choose a chewing form of prenatal vitamins over the regular ones as it's a much more delicious and practical way to take the required dose of minerals and vitamins. You don't need water to swallow it. The product tastes as delicious as a fruit candy, but it contains all nutrients that are needed for healthy and timely baby's development.
back to menu ↑
Why Should Women Take Prenatal Vitamins?
Pregnant women need much more vitamins and minerals as they have a little creature growing inside of them. Prenatal vitamins are a supplement that is obligatory during the whole period of pregnancy to ensure a fetus gets everything for proper and timely development. As I have mentioned above, prenatal vitamins contain many elements that contribute to a healthy baby's development and prevent any defects that might occur due to the deficiency of a certain nutrient.
In addition, pregnancy takes a lot of energy, and the multivitamin complex will allow you to restore your energy and keep your hair, skin, and nails strong and glowing.
Keep in mind that despite the fact that prenatal vitamins contain the daily dosage of all nutrients needed for you and your baby, it cannot substitute healthy and balanced nutrition. 
That is why it is another important factor that you should always take care of.
back to menu ↑
What Is the Difference Between Chewable and Gummy Prenatal Vitamins?
There is no difference between gummy and chewing prenatal vitamins. The concept is the same in both cases, but the name is different. All you have to do in order to get the daily value of all essential vitamins and minerals is to chew from 2 to 4 vitamins, which have an amazing taste and naturally-flavored scent. It is a perfect substitute for regular pills that you have to take with water. Receive your nutrients wherever and whenever you are with most pleasure.
Many gummy or chewing prenatal vitamins contain gelatin, which is not quite good for health. All products from the list don't contain gelatin, are made of the highest quality, and will be safe for you and your baby. They are made of naturally derived vitamins, which will be the most beneficial choice for both of you during pregnancy.
back to menu ↑
What Are the Benefits and Side Effects of Chewable Prenatal Vitamins?
Prenatal vitamins are extremely important for woman and baby's health. You will get all the nutrients to stay healthy and full of energy. Your baby will receive all the elements that are necessary for healthy development. Lots of women feel nauseous during pregnancy, and there is some good news for them as well. Many products contain a ginger root, which significantly relieves nausea, and you will feel much better.
Unfortunately, some products can be hard on the stomach, cause diarrhea as well as nausea. But it's not very common, and most women don't experience any inconvenience. Make sure to stop taking the vitamins and turn to your OB when you feel that vitamins are not the best match for you.
back to menu ↑
When Should Women Start Taking Prenatal Vitamins?
For those women who are planning their pregnancy, it is recommended to start taking prenatal vitamins a few months before they start trying to conceive a baby. It's very important as you will find out about your pregnancy, not right away. You should know that the early stages of development are the most important. To be more precise, neural tube development happens during the first month of pregnancy, and prenatal vitamins contain the required dose of folic acid that prevents any neural tube defects.
For those women who didn't plan their pregnancy but got pregnant, it's recommended to start taking prenatal vitamins right after they found out this exciting news. Also, it will be possible to keep taking chewing vitamins even after giving birth and during the lactation period.
back to menu ↑
What Should Women Look for When Choosing Chewable Prenatal Vitamins?
Make sure to choose the best vitamins which are made of the highest quality organic natural ingredients. The top chewing vitamins don't contain GMOs, gelatin, artificial flavors, scents, synthetic colors, or other ingredients. It's very important for the baby growing inside. It will be beneficial if the product you choose includes vitamins C and D.
Also, make sure the vitamins contain folic acid, which plays a crucial part in proper neural tube development with no defect. If a mother is deficient in folic acid, spinal cord and brain abnormalities might also occur. Iron is another element that will be beneficial for a baby's growth. However, many manufacturers don't include it as it can be hard on the stomach. Iron also prevents anemia, red blood cell deficiency, so even if your vitamins don't include it, you can take it additionally if prescribed by your OB. DHA and EPA are the most common Omega-3 fatty acids which ensure healthy brain development.
back to menu ↑
Summing It Up
Taking prenatal vitamins is crucial for the healthy development and growth of your precious baby that will soon appear in this world. It's our main responsibility to make our nutrition as healthy and diverse as possible and to remember to take our daily dose of vitamins and minerals, which play an essential role in fetal development. Whereas taking regular pills with water can sometimes be inconvenient, chewing vitamins is a much more delicious way to provide your baby with the required nutrients.
There are plenty of options available on the market, and it's super hard to pick one manufacturer that will offer high-quality natural and safe vitamins. That's why I have prepared this list of the best multivitamin products that I know. I hope this article was useful to you. I would be happy to hear from you what vitamins have you used before, and how have you found their effect? Have you tried gummies or chewing vitamins? Which product from this list do you like the most? I would be grateful for your honest opinion, so feel free to leave your comments below. Let's have a talk!