Best Gummy Prenatal Vitamins to Buy During Pregnancy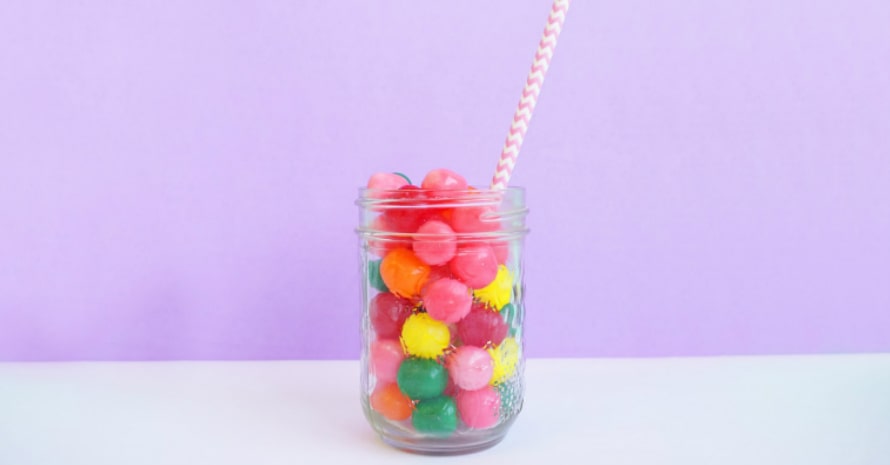 Pregnancy and motherhood come as the most exciting and fascinating journey in the life of each woman. We wait impatiently for the baby to come into this world. But when carrying a baby, many women get overwhelmed with all the responsibility they have to take soon.
There are lots of things to prepare before giving birth. However, the most important thing a woman has to take care of during pregnancy is her health, well-being, and proper nutrition. These aspects are paramount for a fetus's healthy development and growth.
Even a diverse diet won't provide enough nutrients to your body during pregnancy, so taking vitamins is essential to restore your energy and give the baby with all necessary components that define its timely development. As a mother myself and a certified nutritionist, I am fully aware of the paramount importance of taking vitamins while carrying a child.
In this article, I want to tell you everything about prenatal vitamins, what their benefits are, when to start taking them, and lots of other useful information. Moreover, below, you will find my list of top gummy vitamins to consider buying. They are not just safe for future mothers and contain all the essential elements for you and your baby, but the products below are also very delicious, so you won't forget to take them daily.
Detailed Reviews of the Best Gummy Prenatal Vitamins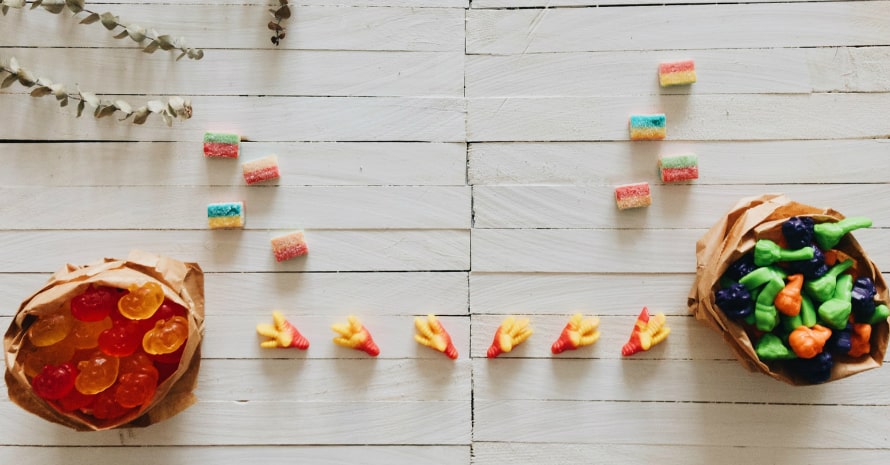 Down below, you will find my favorite prenatal vitamins you can find on the market. Some of them I tried by myself, and some others have hundreds of positive reviews from women all over the world. I have provided the main pros and cons of each product so that you can make a well-informed decision and choose the best option for yourself.
back to menu ↑
1. Vitafusion Prenatal Gummy Vitamins – a Universal Option
Here is the most trusted top American manufacturer of food supplements and gummies. Many women have chosen this brand, and I also took these prenatal vitamins when I was pregnant. In the Vitafusion product, you can find all the essential vitamins, probiotics, Omega-3 fatty acids, vitamin B complex, and other great vitamins for women's health, strength, and better sleep.
This amazing prenatal dietary supplement has a natural flavor of raspberry and lemon that everyone loves so much. There are other flavor options, as well. It was a pleasure for me to take these gummies twice a day. I want to warn you that, although these vitamins are delicious, you should not exceed the number of gummies per day indicated on the bottle, as it is an exact daily dose of nutrients that you and your baby need.
The company has gained an award for the best quality maintained, so this product is definitely worth your attention. By taking this Vitafusion supplement, you will get the right dose of nutrients, such as Omega-3 fatty acid and DHA needed for the baby's proper brain development. These components are extracted from high-quality fish oil, so you don't have to worry about the safe performance of this vitamin complex.
Keep in mind that these gummies are not prenatal gummy vitamins with iron. Iron is known to be pretty hard on the stomach, so this vitamin complex doesn't contain it for your comfort. Although you need iron to prevent anemia and other diseases, it is not a component that is included in prenatal vitamins. Make sure to contact your OB to know whether you need to take iron in addition to this supplement.
This vitamin complex will also boost your immune system and protect you from different illnesses that can be pretty dangerous for pregnant women. These prenatal vitamins include vitamins A, B, C, D, E, as well as iodine, zinc, and biotin. The special formula allows faster and better absorption so that you can get the maximum effect from these delicious gummies.
This vitamin complex is made of natural ingredients, and there are no artificial flavors, sweeteners, gluten, dairies, as well as synthetic colorants. The manufacturer cares about your and baby's health, so this vitamin complex is the safest choice to make. This product is everything you and your baby need during pregnancy.
With these vitamins, your baby will get all the nutrients needed, and you will be able to restore your energy level and take care of your hair, nails, and skin. This supplement can be used before or after pregnancy, and especially during the lactation period when women also need vitamins for proper breastfeeding. I certainly recommend trying this product that I and thousands of other women have chosen for their healthy pregnancy.
Positives:
A great price
A full vitamin complex
Contain folate and DHA
Have a great absorption
Negatives:
back to menu ↑
2. Olly Vitamins – Gummy Prenatal Vitamins with Essential Ingredients
Here is another great company that offers some helpful set of vitamins designed for better sleep, coping with stress during pregnancy, and maintaining the overall health of women and their babies. This prenatal complex combines only the best minerals and vitamins to boost your health, immune system, and make you feel better during pregnancy and lactation periods.
You need to take only two delicious citrus candies per day, so one bottle will be enough for the whole month. The complex includes all the essential nutrients that both you and your baby need. This chewable dietary supplement is one of the women's favorites, so don't hesitate to try it by yourself and feel the positive effect. Moreover, the price is pretty affordable for everyone.
This product is friendly to your stomach, and you won't feel any inconveniences while taking these tasty gummies. Among the most vital ingredients within the complex, you will find vitamin D, folic acid, Omega-3 fatty acid, and DHA that are integral for the baby's development and growth. Folic acid will ensure timely fetus development with no congenital disabilities, and DHA is a source that provides proper brain development. Vitamin D was added to make your immune system much stronger.
The manufacturer is aware that it's sometimes hard to get your required daily dose of nutrients. That's the Olly company has created these delicious chewing pills that you won't forget to take. The team has created a special formula with a well-calculated dose of vitamins and minerals that are crucial for the overall pregnancy period. This multivitamin complex is very safe, as it doesn't contain gluten, artificial colors, flavors, and synthetic elements. 
It is one of the most effective solutions that can give you a surge of energy and nutrients. By taking this Olly vitamin complex, you will look glowing from the inside. At the same time, you can be sure that your baby gets everything to grow healthy. The natural taste of these gummies is very delicious, and you can take these vitamins without water or food.
Besides the essential elements mentioned above, this prenatal complex also includes vitamins A, C, E, as well as protein. Within the set, you will also find a vitamin B complex, choline, sodium, and zinc. Moreover, this multivitamin complex has not just DHA but also EPA and other Omega-3 fatty acids received from natural fish oil that are very useful for you and your baby. That's why I would recommend this fantastic product for all future moms.
Positives:
Come with DHA and folic acid
Contain full vitamin range
Have a natural scent
Retailed at an affordable price
Delicious
Negatives:
back to menu ↑
3. Garden of Life – Multi Organic Prenatal Gummy Vitamins
It is a pretty famous and renowned brand of dietary supplements that many people have chosen because of their high-quality vitamins, organic ingredients, and the variety of products for everyone's needs. In addition to vitamins, you can find all sorts of probiotics, proteins, herbals, collagen products made by Garden of Life for your health maintenance. These organic prenatal vitamins are considered one of the best on the market, and I can recommend this set without hesitation.
It is a completely safe product for you and your baby's growth. There are no artificial scents, colors, or other synthetic ingredients that can be pretty harmful. The product is organic, vegan, and kosher, as well as completely free of GMO. All ingredients used for these vitamins are unprocessed to provide the maximum benefit. What's more, these gummies don't contain pig gelatin or cornstarch that can be present in other supplements.
This complex was made of the nine most nourishing and useful fruits and vegetables to give you and your baby all the essential elements that you need during pregnancy. It's everything you might want to support your health, so it is worth considering this multivitamin set. I'm in love with the manufacturer and their organic approach. The company cares about the quality of each ingredient to ensure that a baby and a future mom get only the best.
Keep in mind that these vitamins don't include common allergens, like fish, eggs, milk, honey, fowl, meat, meaning they are completely safe for allergy-prone people. The product hasn't been tested on animals, and no herbicides, pesticides, hormones, or antibiotics were used for making these tasty gummies.
All the nutrients, vitamins, and minerals come directly from fresh fruits and veggies. That's why your body will absorb such supplements faster and more efficiently than any other product you can find on the market.
This Garden of Life complex is made of peaches, apples, cranberries, carrots, oranges, asparagus, celery, besides other fruits, vegetables, and herbs. The main thing to mention about these gummies is that they contain ginger root extract that is well-known for its amazing ability to relieve nausea. If you experience nausea during your pregnancy, then this supplement is definitely for you, as ginger root will help you to cope with this frustrating symptom.
This complex also contains a daily dose of vitamins A, C, E, as well as vitamin D3 that boosts the immune system. The vitamin K included in the set plays a crucial role in the proper absorption of calcium and magnesium. The product also has the vitamin B complex, as well as the standard amount of folate, zinc, biotin, magnesium, and selenium.
Positives:
Organic, vegan, and kosher
No harmful ingredients or GMO
Made of organic whole fruits
Certified
Have a fantastic taste
Negatives:
back to menu ↑
4. SmartyPants – Prenatal Gummy Vitamins with Iron
This well-known company creates diverse supplements for adults, kids, and pregnant women in particular, as every person should get their dose of vitamins based on their needs. That's why you can find a variety of vitamin and mineral complexes available that are suitable for all ages. This SmartyPants prenatal complex is one of my favorite supplements that I recommend considering.
These prenatal vitamins don't contain GMOs, and that's an excellent attribute of a top-notch manufacturer that you, as a future mom, can fully trust. Moreover, in this product, you won't find artificial flavors, sweeteners, or synthetic colorants that can be harmful to our health. Keep in mind that it's also allergy-free, as there is no milk, eggs, tree nit, peanuts, shellfish, and soy that are the most common products that cause allergy.
This multivitamin complex is convenient to store, and you don't have to put the vitamins in a fridge. I love this product very much and would be happy if you consider purchasing it to get your daily portion of nutrients.
You will need to take only four delicious naturally-flavored gummies per day, so make sure not to exceed the dosage. The vitamins are gentle on your stomach so that you can eat the gummies with or without food. These chewing vitamins are tasty, and their flavors come from fruits, veggies, herbs, and spices.
Regarding the main components, this set includes everything your baby needs to grow strong and healthy. Only high-quality ingredients were used to make it safe for you and your baby. In addition to the most common prenatal vitamins, it contains essential Omega-3 fatty acids, DHA, and EPA received from wild-caught fish, such as sardines, anchovies, and herring.
The product includes vitamin K that is crucial for absorbing calcium and magnesium and growing strong bones. Vitamin D3 will boost your immune system to protect you from diverse illnesses, while vitamin B12 will restore your energy level.
The gummies also contain the required dose of folate to ensure proper spinal cord development. Beta carotene will ensure eye health for you and your baby.
This multivitamin complex contains iron that can be a bit harsh on your stomach, as I have mentioned before. However, it's still an essential nutrient that your baby needs and these gummies contain it, as well as zinc and iodine for the appropriate fetus growth. Iodine also plays a crucial role in the nervous system and brain development. Therefore, if you have been looking for prenatal vitamins with iron, I recommend checking out this product.
Positives:
Safe ingredients
Contain daily dose of DHA and folic acid
No gluten or GMO
Have an amazing taste
An affordable price
Negatives:
back to menu ↑
5. Nature's Bounty – Budget-Friendly Prenatal Gummy Vitamins
The last but not least on this list of prenatal gummy vitamins is this complex offered by the renowned brand. These vitamins are perfect for future moms, and you can purchase the set for an affordable price. Nature's Bounty gummies are the most delicious way to support the mother's health, as well as the health of a baby growing inside.
This complex contains all the key ingredients so that your baby can grow strong. Only two chewing vitamins per day will grant you the daily dose of such core nutrients, like folic acid, iodine, Omega-3 fatty acids, including EPA and DHA, and other components received from natural fish oil. These ingredients ensure perfect support during the whole period of pregnancy, and I can recommend this product to all future moms. Moreover, it has an amazing berries taste that you will certainly like.
You don't have to take pills with water, as all you have to do is to chew two gummies to get essential vitamins and minerals. All the flavors used are only natural, and vegetable juice is used for color so that you have nothing to worry about. There are also no synthetic ingredients. You can store this vitamin complex without a fridge at room temperatures. Also, keep in mind that it's allergy-free as the gummies don't include milk, lactose, gluten, yeast, wheat, and shellfish.
The Nature's Bounty manufacturer created a great prenatal formula that gives you and your baby everything you need for healthy growth and development. In addition to some core ingredients, the multivitamin complex also includes vitamins and minerals, like sodium, zinc, and biotin. Vitamin B6 and B12 added to the set play a crucial role in the baby's development. 
Vitamin A will ensure ultimate eye health for you and your baby, while vitamin C will boost your immune system. Vitamin E will be beneficial for your beauty and can make your hair and nails stronger and glowing. This multivitamin complex is one of the best choices you can make when picking dietary supplements for the pregnancy period.
Positives:
A budget-friendly price
Contain Omega-3 fatty acids
Have iodine and folate daily doses
Outstanding berry flavor
Negatives:
back to menu ↑
Frequently Asked Questions
Essentials to Know About Gummy Prenatal Vitamins
I usually get tons of questions from pregnant women regarding gummy prenatal vitamins, so I have prepared a brief Q&A section with the most common questions I get asked. Check it out to find out more about such vitamins.
back to menu ↑
What Are Gummy Prenatal Vitamins?
Gummy prenatal vitamins are the set of the most needed nutrients that pregnant women should take to provide themselves and their babies with all the necessary elements for appropriate development and growth. Such sets usually include such vitamins, like A, B3, B6, B9, B12, C, DHA, iron, folic acid, calcium, among others. I strongly recommend taking prenatal vitamins during the whole period of pregnancy.
back to menu ↑
Why Should Women Take Prenatal Vitamins?
As I have already mentioned before, prenatal vitamins are filled with necessary components that help the baby to develop properly. Most basic packages don't contain iron, folic acid, Omega-3 fatty acids that are essential for pregnant women but may be required in different quantities.
Doctors recommend taking such vitamins to those women who are trying to get pregnant. Also, they advise them to those who have just discovered their pregnancy. Such sets come as a crucial supplement to lower the risk of congenital disabilities and should be combined with proper nutrition.
back to menu ↑
Why Do Most Women Prefer Gummies Over Regular Prenatal Vitamins?
The answer is pretty simple. Gummies are much more delicious than tablets or mixtures, and it's fun to take colorful chewing vitamins rather than regular pills. There are plenty of tastes, for example, orange, wild berries, and so on.
You can choose the taste to your liking and enjoy your delicious and helpful treats. Moreover, you won't forget to take such gummies on time.
There is no difference in the main components, but eating chewing gummies is just much more pleasant.
back to menu ↑
What Are the Benefits and Side Effects of Gummy Prenatal Vitamins?
The benefits of gummy prenatal vitamins are immense. First of all, they are delicious supplements, so you will never forget about your daily dose of vitamins. Second, vitamin sets contain a lot of useful elements that are integral to the progress of your pregnancy, as well as for your baby's healthy growth.
While basic packages usually don't include folic acid, Omega-3 fatty acids, and iron, you can find some additional supplements to ensure you consume the needed amount of such components. Although iron is beneficial for the baby's development, it can cause constipation and even nausea or diarrhea if you take it too much.
Alternatively, many vitamin complexes include ginger root extract that relieves the overall feeling of nausea in pregnant women.
back to menu ↑
When Should Women Start Taking Prenatal Vitamins?
If you are just planning your pregnancy, I recommend you start taking prenatal vitamins right away to provide the fetus with required nutrients, minerals, and vitamins right after the conception. The baby's development happens extremely fast during the first weeks, so vitamins come in handy for ensuring its healthy growth.
Alternatively, you can start taking prenatal vitamins right after you find out about your pregnancy. In some cases, women can keep taking such supplements even after giving birth, and during the lactation period. However, make sure to turn to your doctor for professional advice on this matter. Only your healthcare provider can provide you with a more accurate recommendation and indicate the period to take vitamins that you and your baby need.
Also, keep in mind that prenatal supplements can't substitute wholesome and proper nutrition. To achieve the best results and get full use of vitamins, you should stick to a diverse and healthy diet during the whole pregnancy and lactation period.
back to menu ↑
What Should Women Look for When Choosing Gummy Prenatal Vitamins?
Prenatal complexes should include not only the essential vitamins and minerals that you can find in all standard packages. It is vital to go for the vitamins created specifically for pregnant women, taking into consideration their needs.
The main ingredients of such packages usually come in a larger amount as compared to standard sets. Prenatal vitamins usually contain such elements, like calcium, vitamin C, folic acid, Omega-3 fatty acids, among others.
Calcium helps to strengthen your joints, as well as to develop healthy baby's bones. Folic acid is vital for appropriate neural tube and spinal cord development, and it prevents any congenital disabilities that might occur with a deficiency of this component.
Iron is one of the fundamental elements that ensures the baby's growth and prevents amenorrhea. Omega-3 fatty acids (such as DHA) are crucial for the child's brain development. All or some of these elements should be present in a high-quality vitamin complex, so pay extra attention to the ingredients while choosing the supplement during pregnancy.
back to menu ↑
Final Thoughts
As you can see, prenatal vitamins play a crucial role in the baby's development and the well-being of the future mom. While carrying a child, each woman has to take multivitamins in addition to healthy nutrition. Such supplements can make women full of energy and provide the baby inside with all the essential components. Prenatal vitamins ensure the appropriate development of bones, neural tube, spinal cord, brain, among other parts.
Always remember to take your prenatal vitamins according to the instructions. Gummy vitamins are a great and delicious substitute for regular vitamin pills. I took such prenatal complexes by myself during pregnancy, and I strongly recommend going for a reliable multivitamin set from this list if you are pregnant or trying to conceive.
Now, I would love to hear from you after reading this prenatal gummy vitamins review. Leave your comments below and let me know if you have taken any prenatal vitamins before. If yes, which product were you taking? What were the results? Which product from the list I provided you liked the most? I would be glad to read your answers.