Best Organic Prenatal Vitamins a Future Mom Should Consider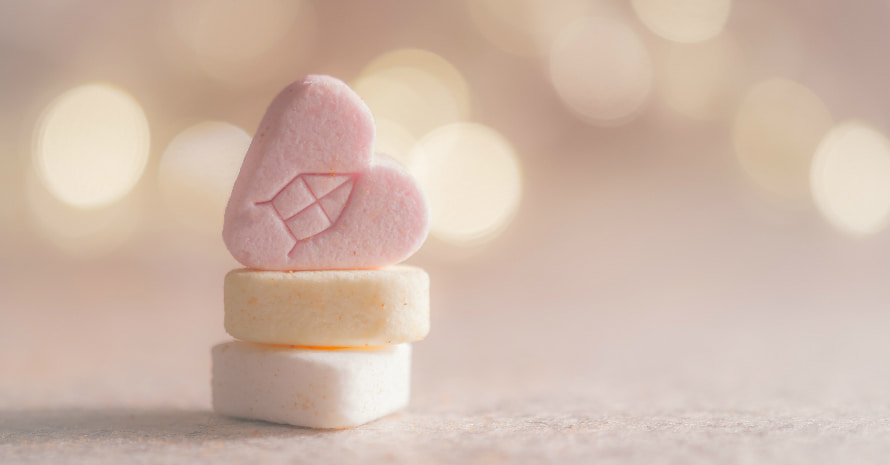 Being a future mom is very exciting yet challenging. Pregnancy is the most thrilling period of a woman's life, especially when she is waiting for her first newborn. There are so many things to consider in order to get fully prepared when the baby comes. However, the most important thing for each future mom is to take care of herself.
Top 5 Best Organic Prenatal Vitamins
A child's development depends on what a woman eats, drinks, and what lifestyle she has during pregnancy. Therefore, a future mom has to be extremely attentive to her body, avoid stress, eat healthily, and sleep well. To grow a healthy baby inside, it's of paramount importance to take prenatal vitamins as a baby needs the additional vitamins and nutrients which are impossible to get from the food we eat.
While raising my handsome baby boy Matthew, I have already gone through this rough path of being pregnant. Therefore, I feel the need to share my experience of caring and raising a child with other moms. In this article, I will tell you more and, hopingly, it will help you to find the best organic prenatal vitamins that you need during pregnancy to grow a healthy baby.
Importance of Prenatal Vitamins for Future Moms
Taking prenatal vitamins is integral to the health of a woman and her baby. These are supplements that include basic minerals, vitamins that you need as well as iron and folic acid which are integral for baby's development. If you are planning your pregnancy, then it's recommended to take the prenatal vitamins right away. Brain and spinal cord are developing during the first month of pregnancy when you could not be aware that you are pregnant. These vitamins will ensure its appropriate development.
You are probably wondering, what is the difference between the common vitamins and prenatal ones. Prenatal vitamins contain a bigger amount of iron, folic acid, and Omega-3 fatty acids as well as vitamin D and calcium.
Folic acid aims at preventing neural tube defects. The deficiency of folic acid can cause brain and spinal cord abnormalities. Iron contributes to a baby's development and growth. It works well to prevent anemia or deficiency of red cells in a baby's blood. Omega-3 fatty acids contribute to a child's brain development. Calcium, as well as vitamin D, plays an integral part in a baby's growth during the third trimester when the development is very fast.
It's recommended to take vitamins during the whole period of your pregnancy and after you give birth. They will also be recommended for women who are breastfeeding. However, you have to ask advice from your OB, who will tell you more detailed recommendations regarding the vitamins and the period you should take it. Also, remember that these supplements won't substitute healthy nutrition, so ensure you eat food that gives you all the nutrients you need. Now, let's explore the best prenatal organic vitamins available on the market.
back to menu ↑
List of the Best Organic Prenatal Vitamins
I am familiar with multiple products available on the market. Today, I have prepared the list of top 5 brands of organic prenatal vitamins that are the best. Down below, you will find out the detailed description of each product so you can make a well-informed decision. You and your baby need the best, and I am here to help you with choosing the high-quality vitamins that will be as useful as possible.
back to menu ↑
1. Garden of Life Vitamin Code Raw Prenatal Multivitamin — One of The Best Organic Prenatal Vitamins
This is an amazing renowned brand that produces only high-quality organic supplements that don't contain GMOs and are completely safe and useful. You can find all sorts of vitamins, probiotics, protein, herbs, and other supplements on their website.
This amazing product is my favorite, and so many other women trust it. I have taken these prenatal vitamins myself and would recommend the item to you. There are different count options so you can choose the bottle with 180 pills or a smaller one with 30 pills to try out and see how the product will work for you. Special formula will be perfect before, after conception, and even after giving birth. It includes everything you need to take care of yourself and your baby's health. It includes raw minerals and vitamins from 23 different fruits and vegetables.
The main thing to know about this amazing supplement is that it's vegetarian-friendly, and there are no gluten or GMOs. The raw whole food multivitamin will be completely safe and very useful for you and your baby. There are no additional fillers or binders, sweeteners, artificial flavors or colorants. Taking into account that it's safe and made of raw veggies and fruits, you should consider this multivitamin product for purchase.
These prenatal vitamins are rich with iron and folate, which are extremely important for baby's development and growth. There are also vitamin C, E, and B complex, which allows healthy neural tube development as well as support heart and blood flow. These pills are perfect for babies and their moms during pregnancy, and it will be suitable for the lactation period as well.
A nice thing to know about these pills is that the product includes ginger that helps you fight the morning sickness. In combination with zinc, probiotics, and vitamin D, it also works well for your digestive system and gives you the comfort you need. It also protects and significantly enhances the immune system.
Positives:
Organic
No GMO
No gluten
Plenty of useful vitamins and minerals for a baby
Raw whole food vitamins
Negatives:
back to menu ↑
2. Actif Best Organic Prenatal Vitamins with DHA and 25+ Organic Vitamins
Here is another great American manufacturer that creates safe, organic, natural supplements that will boost your health. This particular vitamin set is perfect for babies as well as for future moms. This is also my recommendation as it includes everything you need for providing safe and healthy child's development.
The product is completely safe and natural. There are no synthetic elements, GMO, BPA, colorants, fillers, or flavors, and, what's very important, it's allergen-free. Only natural vegetable-derived colorants are used. Therefore, it's the safest choice for you and your little one growing inside. This is the most complete formula that gives you everything you both need during the pregnancy, as well as throughout the lactation period.
These pills include more than 25 different minerals, vitamins, probiotics as well as natural herbal blend. You will get the full vitamin B complex for your baby's growth and development. The vitamins contain fully natural folic acid for preventing neural tube or spinal cord defects. This product also includes enzymes and natural probiotics for digestive system comfort, and support.
Healthy and appropriate eye and brain development will be ensured by natural DHA, Omega-3 fatty acids, and EPA. Among other essential vitamins, the item includes naturally derived vitamins like A, C, D, E, biotin, calcium, iron, iodine, magnesium, zinc, and copper. The organic herbal blend includes spirulina, chamomile, red raspberry leaves, peppermint leaves, ginger, chlorella, and oat. The multivitamin complex provides everything for baby and mother's support.
This is one of the best supplements that you can purchase while pregnant. You have nothing to worry about as this multivitamin will take care of you and your baby. It will protect your immune system and ensure the timely and healthy growth and development of your baby. I like this product for an amazing combination of everything a pregnant woman needs. You should try out this item. Your increased nutritional requirements will be completely satisfied.
Positives:
Contains Omega-3
Amazing herbal blend
25+ vitamins
Organic and natural
No GMO and synthetic ingredients
Negatives:
More pricey than the previous product
back to menu ↑
3. New Chapter Perfect Prenatal — Best Organic Whole Food Prenatal Vitamins
This trusted manufacturer offers its clients the variety of food supplements, probiotics, protein, minerals, collagen, mushroom, herbals, fish oils as well as the best prenatal vitamins for future moms and their babies. My closest friend has tried these vitamins and was very satisfied, so I can recommend this product for sure. Moreover, thousands of other women have chosen this brand not by accident. There are different count options, so you can opt for a smaller amount of pills to give it a try.
This product is created for future moms and their babies. It has everything you need during pregnancy. All the ingredients are vegetarian and organic. It's very safe for you and your baby as there are no GMO or gluten. The product is perfect before conception, for a healthy pregnancy and appropriate fetal development. Each nutrient, vitamin, and mineral will be delivered and absorbed by you and your baby. Vitamins are fermented with probiotics and whole foods for faster and easier absorption. Keep in mind that the vitamins are very gentle, and you can take them on an empty stomach.
These supplements means are completely vegetarian and kosher as they are made only of organic herbs and vegetables, which are all certified. The product contains methyl folate for appropriate spinal cord and brain development. Iron is also highly fermented, and thus the item gives you all the energy during pregnancy as well as required oxygen for your baby. 23 vitamins and minerals, including D3, B complex, will make your pregnancy safe and healthy. Ginger will relieve your morning sickness and grant you digestive comfort.
The main con of these vitamins is that the product doesn't contain Omega-3 fatty acids, so you will have to buy them individually as these elements are integral for a baby's brain development. In general, these supplements are definitely worth your attention, and their price is very affordable. There are no additives, synthetic fillers, artificial colorants, sweeteners, flavors, animal gelatin or sugar.
Positives:
Completely organic
Great price
Essential vitamins and minerals
Whole food
Vegetarian
Negatives:
back to menu ↑
4. SmartyPants Daily — Cute Organic Prenatal Gummy Vitamins
This renowned and trusted manufacturer offers a variety of supplements designated specifically for kids, men, women, and pregnant women as well. On the website, you can find even supplements for your pets. I love this particular product as these are not common vitamins but gummies that I adore. It will be a perfect choice for each future mom who loves gummies the way I do. It's the most delicious way to stay healthy and provide your baby with all the required minerals and vitamins.
These vitamins are completely organic, vegetarian, and safe for you and your baby. There are no GMO, gluten, gelatin, synthetic colors, sweeteners, and flavors. The product is fully allergen-free, and it doesn't contain the most common allergens like milk, soy, peanuts, eggs, shellfish, wheat, fish, and tree nut. It perfectly stimulates your immune system and gives all the nutrients and vitamins to a future mom and her baby. It's gentle to your stomach, so you can take these supplements even without food.
These vitamins include both the essential Omega-3 fatty acids and folate for appropriate and early fetal development. Iodine works perfectly for your baby's brain development. The product also contains vitamin K which will allow your baby to grow strong bones as well. The producer has also included probiotics to give you digestive comfort, support the digestive system, and keep gut microflora balanced.
Only premium quality ingredients are used for this product`s formula. You will get everything you need to get the essential energy during pregnancy, and your baby will receive all minerals, vitamins, and nutrients for healthy development and growth. You don't need a refrigerator to keep the supplement. All you have to do is to eat 4 gummies daily to maintain your level of nutrients and vitamins needed. The manufacturer adheres to the highest quality standards.
Positives:
Organic and safe
No gelatin, gluten, and GMOs
Includes all the essential vitamins and minerals
Contains probiotics
Negatives:
Not everyone likes gummies
back to menu ↑
5. Garden of Life — Organic Prenatal Vitamins with Folate
The last but not least item in this list is the second product created by a brand called Garden of Life. I would recommend this product as it's completely organic, vegan, whole food multivitamin that doesn't contain GMOs, sweeteners, artificial colorants, and fillers. Therefore, it will be completely safe and useful for you and your baby. There are different count options, so feel free to choose the smaller amount of pills and give it a shot.
The product is made of completely organic whole food, and it's extremely nutritious. The supplement will be perfect not just for pregnant women but also for those who want to conceive a baby or for females breastfeeding their babies. These vitamins include the required amount of folate, which contributes to healthy neural tube development. Moreover, there are 21 other vitamins and minerals that play an integral role in the baby's growth and development. Ginger root will help you to cope with morning sickness and relieve digestive discomfort as well.
The supplement will also give you the energy you need during this sensitive period. These vitamins include folate, iron, selenium, vitamin C, D3, B12, E, K, which are received from 30 different fruits, vegetables, and natural herbs. The latter refers to kale, broccoli, ginger, parsley, amla, basil, and so much more. There are no synthetic ingredients, binders or fillers.
This product is definitely worth your attention. Though the formula is pretty simple and basic, you can feel free to purchase the supplement and combine it with other nutrients and vitamins needed for your baby. I would recommend this product for its moderate price and the basic set of ingredients required during pregnancy.
Positives:
Amazing price
No GMO or gluten
Safe and organic
Vegetarian and kosher
Different count options available
Negatives:
Only basic vitamins and minerals
back to menu ↑
Final Words
As you can see, prenatal supplements are extremely important for mom's health and baby's development. Choosing the best organic prenatal vitamins is essential. I have provided you with the list of top products that I highly recommend to all moms. Read each description carefully and pick the one that suits you most.
All these products have all the necessary vitamins and elements required during pregnancy for you and a new little creature growing inside you. I tried to be as detailed as possible so you can make a well-informed decision. Visit your OB to make sure the supplements will be a perfect match for you and investigate how long you should take them.
Now, I want to hear from you. What vitamins have you taken before? Were you satisfied with the results? Which product from my list are you willing to try in the future? Leave your comments below and don't forget to tell me about your impressions from the products that I have recommended. Take care of yourself, your baby, and stay healthy.