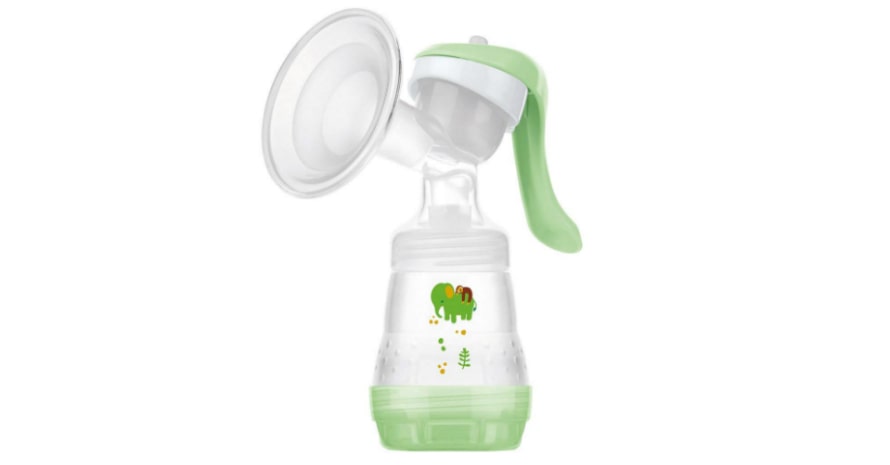 Hi, I'm Celeste Wallace, and I'm a mother. Quite a little introduction, isn't it? Though there are a lot of things behind these words. I'm not only a breastfeeding mother, but I am also a person that knows how to handle stress (I have a successful small business that requires much of my time) and finds time for herself.
Recently I've found out that combining motherhood and career is one of the most difficult challenges I've ever faced. Are you a mother? Do you want to relieve your life? I can tell you how!
Top 14 Breast Pumps: Best Options to Consider
Let me guess. You're a mom, and you're looking for a breast pump. However, you have no experience of buying them. I've chosen 14 breast pumps, and you will pick one of them (or even some of them!) for yourself. This list is based on my huge experience and experience of my friends and relatives. I hope it'll be useful, girls. Read my article and choose your favorite breast pump!
Spectra Baby USA – Among the Most Silent Electric Breast Pumps
I am not fond of noises – I enjoy peace and calmness. So, this breast pump model is super quiet, and I think it won't cause stress to anyone. My sister has never had any problems using Spectra. There is also a huge variety of so-called speed options. It means that it's up to you to choose any model you like. If you're thinking about buying an electric breast pump, you can do it! You will see a massive increase in your supply, and that is the main purpose for us, the breastfeeding mommies, right? Spectra breast pump is the first aid we can get; it is our main helper.
Positives:
Very quiet
You can pump even if you're not at home
It has a closed system
It is BPA-free
Not complicated to use
Negatives:
Your breasts might hurt
Suction is a bit complicated
Spectra Baby USA - S2 Plus Premier Electric Breast Pump, Double/Single, Hospital Strength
Includes: Spectra S2 Hospital Grade Double/Single breast pump, 12 volt AC power adapter, detachable power cord prong, (2) Spectra wide neck bottle, (2) Spectra backflow protector, (2) Spectra duckbill valve, (2) Spectra tubing, (2) 24mm flange, (2) 28mm flange
Closed system: No need to clean the narrow tubing because Spectra S1 has a closed pumping system that keeps tubing dry by preventing air flow between expressed milk and pump tubing while pumping protecting breast milk and baby from bacteria, mold and viruses
Customizable settings: Each mother can customize her pump's settings to her own body's response and follow her flow to find her own best settings with the S2's completely adjustable suction and 2 phase cycling in let-down and expression mode
Haakaa Manual Breast Pump – Solid Option to Consider
I have 3 kids, and I regret not using Haakaa breast pump when I became a mom for the first time. Now I sometimes use it when my daughter is 3 months. Finally, I can successfully nurse and have some me-time too! It feels perfect because breastfeeding is not that stressful anymore. It is just convenient and great, and I feel happy. Besides, it is very comfy when applied (but be sure you apply it correctly!). Actually, this manual breast pump is not complicated to use. Girls, do you want to get a cool option? Purchase this tremendous manual pump. I would call it one of the best manual pumps!
Positives:
Very comfortable
It doesn't make any noise
Small and lightweight
Negatives:
Only beneficial to women with oversupply
Haakaa Manual Breast Pump 4oz/100ml,2019 New Style
The award-winning and best-selling Haakaa Silicone Breast Pump, recommended by nursing mums, magazines, celebrities, doulas and lactation consultants all over the world! Make sure you're giving your child the best by purchasing the original Haakaa-branded Silicone Breast Pump!
The Haakaa Silicone Breastpump lets you express milk using the power of natural suction! Simply squeeze, attach to your breast and let it work its magic. Forget expensive electric pumps that are difficult to use and impossible to clean – the haakaa breastpump doesn't require any cords, batteries or assembly and can be sterilised by simply boiling in water for 2-3 minutes.
Our Haakaa Manual Breast Pump is lightweight, portable and the perfect tool for every baby bag. Use it on long distance trips, car rides, or anywhere you would like to express silently, discreetly and quickly. While breastfeeding, attach it to the lateral breast to catch any let-down that would otherwise be lost in a nursing pad.
Medela, Harmony Breast Pump, Manual Breast Pump, Portable Pump
Medela, Medela… Medela breast pump, which is the best? Founded in 1961, now this brand is an expert in products for moms and the most recommended by many doctors in the USA. If you doubt which model to choose, I will help you.
In my chart, I've picked one of the coolest Medela breast pumps. It's very quiet. No one would know what you're doing (no embarrassing glances!). A perfect pump for mommies who want to get their milk faster. Someone can say that it loses suction. It doesn't!
Please be aware that it will lose suction only in case if the yellow piece is not in alignment. The suction is quite great, and it works as good as my friend's S1 spectra breast pump. And a favorite thing for lazy moms: you can easily disassemble any parts of a Medela breast pump. Wonder if it's still worth it? Yes, because it's one of the best breast pumps 2016!
Positives:
Gets more milk than an electric pump
Easy to clean
Light
No crazy painful suction
Negatives:
Design flaws
It might be tedious to pump for half an hour
Medela, Harmony Breast Pump, Manual Breast Pump, Portable Pump, 2-Phase Expression Technology, Ergonomic Swivel Handle, Easy to Control Vaccuum, Designed for Occasional Use
EASY AND CONVENIENT PUMPING: Harmony is a manual pump that has been designed for the occasional time when you're away from your baby. Features a soft-touch, ergonomic swivel handle for enhanced comfort
EASY TO USE: Manual controlled vacuum allows you to adjust the suction for the most optimal comfort level and efficient flow of breastmilk. Once milk starts to flow, you switch to the longer side of the handle which creates a slower sucking cycle to express the majority of your milk
RESEARCH-BASED TECHNOLOGY: Unique to Medela breast pumps, this research-based and patented design allows mothers to pump more milk in less time. It resembles a baby's natural nursing rhythm for improved comfort and efficiency.
Medela Breast Pump in Style – Customizable Medela Electric Breast Pump Double
Girls, want to use a pump that literally sucks? Well, it is the best Medela breast pump just because it has many features. For instance, it has a closed system (which is more convenient) and all necessary accessories. They are customizable. Medela breast pump parts are not an issue. They're easy to take apart and assemble, so there are no problems with that. Besides, you can use it when you're not at home and be sure it's so comfortable even if you want to pump many times a day! The best best breast pump 2018 on Amazon.
Positives:
Easy portability
Complete with cool accessories
Great settings
Sale
NatureBond Silicone Breastfeeding Breast Pumping Device
When I was four weeks postpartum, I wanted to find a pump that could save my breast milk and would be made of high-quality material (preferably silicone). I pay much attention to pump`s material because I want it to be not allergic to my skin; it just has to be comfortable. NatureBond is the pump that is super soft and made of silicone!
It provides the best comfort for mom's breasts and is super easy to use. I suppose it's even a bit better than Spectra S2 breast pump because it's manual and hassle-free. It has no wires or assembly (ah, remember that I'm lazy?). It's not that expensive, and I would even say that it is almost a free breast pump for its price. In this way, you don't overpay for a pump and get the best quality possible. With this model, breast pumping becomes an easy activity.
Positives:
Extremely soft
Lightweight
No wires, no hassle
High-quality silicone material
Negatives:
It might hurt your nipple when you try to place it for suction
NatureBond Manual Breast Pump Silicone Breastfeeding Milk Saver Nursing Pump | All-in-1 Pump Strap, Stopper, Cover Lid, Carry Pouch, Air-Tight Vacuum Sealed in Hardcover Gift Box. BPA Free
Most Value For Money Silicone Breast Pump / Breastmilk Saver With BOTH Pump Strap And Silicone Pump Stopper: Silicone Manual Breast Pump collects "let-down" / breast milk leaks and relieves engorgement using pure natural suction pressure. Every ounce of breast milk is precious. Save it for your baby.
Extremely Soft And Comfortable. Unlike other silicone pumps that have pour spout, NatureBond has removed redundant pour spout that cause discomfort to breast skin during suction. This is important to moms. With Pump Straps, there will be "no more crying over spilled milk" too.
Easy to use, Lightweight and Portable - Hands-free and saves breastmilk on the other side during breastfeeding. Very Lightweight and Perfect for travelling. Hassle free and no pumping "noise" that may awake the baby
Bella Baby Double Electric Breast Pumps
So lightweight. Bella baby has 2 pieces of milk adapters for bags and 10 pieces of bags for storage. This electric breast pump is not heavy and bulky as others are. I would even call it the best electric breast pump ever. Bella baby creates new possibilities for many women: it's transportable and great for a transport pump. However, it has the only drawback I see about this model: all pump parts need to be disassembled and sanitized. I am so lazy to do that. Nevertheless, I'm ready to be active and not lazy, because that's probably the best brand for breast pumps in the whole world!
Positives:
The battery lasts for several pumps
Powerful
Affordable
Great portability
Negatives:
Loud
The power cord not included
Bumblebee Manual Breast Pump with Breastfeeding Milk Saver
All moms know that pain when you cannot wash your pump in whatever you want. And it just stresses you out. I had the same story, and I wanted to relieve my stress level, so I just found Bumblebee breast pump.
It is safe in dishwashers, sterilizers, microwaves, and even boiling water! It's so good to know it has this feature. Besides, it's extremely soft. Do you want to pump your milk with ease? Bumblebee is definitely for you. It's somehow better than Medela breast pump my friend used a couple of months ago. A lot of people call it the best breast pump 2019. When you buy it, you will be pleasantly surprised.
Positives:
Accommodates different breast sizes
Extremely soft
A simple way to pump
Way cheaper than other pumps
Easy to clean
Negatives:
Not worth in the long run
Bumblebee Manual Breast Pump with Breastfeeding Milk Saver Stopper& lid in Gift Box Food Grade Silicone bpa PVC and Phthalate Free
MOST VALUE MONEY BREATMILK SRORE PUMP - Silicone Breast Pumps to collect breast milk and relieve engorgement using pure natural suction pressure .Recommended by lactation mama and nurses from USA family and Health Presbyterian Hospital.
EXTREMELY SOFT COMFORTABLE AND SAFE - breastmilk breastpump make of food grade silicone,BPA, PVC and Phthalate free,very popular in local mama.
BREASTFEED BABY IN ANY WHERE ANYTIME - 1 set silicone manual breast pump set with 1 Breast Pump Stopper, 1 Dust Cover Lid for breastpumps , 1 Pouch for breast, 1 Box packaging as baby shower gift for newborn mum.
Spectra Baby USA – S1 Plus Premier Rechargeable Electric Breast Pump
Are you tired of the noise? Have you ever thought about getting a silent pump? If yes, look at this pump. It's quiet and has multiple features. It doesn't require any batteries. By the way, it even has backflow protection, so it will keep your breast milk from infecting. Besides, it has a memory. Spectra Baby knows the settings you used and puts them. Pumping breast milk is effective with this pump – you don't have to buy a breast pump bra. It does things for you. This model is one of the best electric breast pumps.
Positives:
Quiet
Has vacuum control
Closed system
Two levels of nightlight
Spectra Baby USA - S1 Plus Premier Rechargeable Electric Breast Pump, Double/Single, Hospital Strength
Includes: Spectra S1 Hospital Grade Double/Single breast pump, 12 volt AC power adapter, detachable power cord prongs, (2) Spectra wide neck bottle, (2) Spectra backflow protector, (2) Spectra duckbill valve, (2) Spectra tubing, (4) flange (2-24mm & 2-28mm)
Closed system: No need to clean the narrow tubing because Spectra S1 has a closed pumping system that keeps tubing dry by preventing air flow between expressed milk and pump tubing while pumping protecting breast milk and baby from bacteria, mold and viruses
Rechargeable battery: Spectra S1 has a convenient, inbuilt rechargeable battery
Philips Avent Breast SCF330/30 Pump Manual
Despite my panic to search for a normal manual Avent breast pump, I managed to do it. And here it is: compact, lightweight and clinically proven. In my opinion, it is one of the best Avent breast pumps and by its characteristics, can even be compared with Evenflo breast pump that I saw. Philips Avent Pump is excellent to use while traveling or doing some activities. Active moms, I'm talking to you! I'm sure that you'll be satisfied when you buy this model. Philips` products are great for long road trips, isn't it the breast pump that you've wanted to purchase? A manual breast pump is the best option I`ve ever seen.
Positives:
You get more volume than from other pumps
Easy and convenient
Great for on the go
Ability to lean back while pumping
Philips Avent Breast SCF330/30 Pump Manual, Clear
More comfortable pumping position due to unique design
Soft, textured massage cushion helps stimulate milk flow
Compact, lightweight design of the pump body makes it easy to hold and position on your breast
Ameda Mya Portable Hospital Strength Breast Pump
Here goes the first pump on my list, which name is Ameda Breast Pump. It has a cool design that makes your breast milk flow directly from your breast into the container or a bottle. Dreamed of personalized pumping mode? This pump has it! This mode allows breastfeeding moms to make each session personalized. The battery can be recharged whenever you want; in this way, you can pump wherever you want and without any power adapters. If you strive to increase your supply, it'll be your pump. Ameda purely your breast pump.
Positives:
Good closed system
A battery that can be rechargeable
Lightweight. Great. Compact
Components can be disassembled to clean it easily
Negatives:
The battery icon is not accurate
Sale
Ameda Mya Portable Hospital Strength Breast Pump with 24mm Flanges, Wide-neck Storage Bottles, and Rechargeable Battery
LIGHTWEIGHT, COMPACT, & PEACEFUL: With a 1/2lb pump body that fits in the palm of your hand, Mya has an ultra-quiet motor that operates at less than 45dB for better privacy when pumping on the go
RECHARGEABLE BATTERY: No outlet, no problem; with Mya's built-in, rechargeable battery, get two hours between charges so you can pump on-the-go with no extra batteries or power adapter
TRUE CLOSED SYSTEM: Mya's Closed Protection System helps to prevent breast-milk from backing up into the tubing and pump to keep your milk free from contaminants
Philips Avent Single Electric Comfort Breast Pump
Thinking about breast pump rental? You'd better buy this one, as it is the best breast pump covered by insurance. Unlike any other breast pumps, it is easy to assemble and clean and has a compact design. Are you a busy bee? Think about buying Philips, because its lightweight base can easily be placed anywhere and is easy to use on the go. Long road trip? It will help you cope with this challenge!
Positives:
Compact design
Great for on the go
Natural bottle included
Easy storage
You cangets milk directly into a bottle
Sale
Philips AVENT Single Electric Comfort Breast Pump SCF332/33
More comfortable pumping position due to unique design
Choose from 3 expression settings (low, medium, high) after starting in the gentle stimulation mode
Soft, warm stimulation massage cushion now has a soft, warm texture intended to help stimulate breast milk flow
Lansinoh Signature Pro Double Electric Breast Pump
It is possible, girls. It is possible to get the newest pump you've ever wanted. Lansinoh is versatile and extremely flexible. Lansinoh breast pump was founded by doctors, and especially breastfeeding moms (imagine how imaginative they are!) and now helps moms make their dreams true: they succeed in breastfeeding. You probably won't believe me, but there are so many modes of suction. Besides, as I am lazy about doing unnecessary things (such as charging the batteries for pumps), this one can be easily powered. It is quite easy to take its parts for cleaning. Lansinoh can be called the best breast pump in 2016 according to many reviews.
Positives:
Adjustable force
Reliability
Effectiveness
Size
Negatives:
Small bottles usage
Can leak
Evenflo Breast Pump with Closed System
What is the best breast pump? Oh, how to search the best pump and not be stressed out? How to find a cool pump that won't hurt? A hospital-grade breast pump Evenflo has everything you want to see when choosing one. For instance, a closed hygienic system! It prevents milk from flowing into the breast pump tubing.
It is unique as it was designed with the support of Lactation Consultants. They are sure that Evenflo pump will do its job for you since it is not manual. Awesome price. Easy to use. However, my only disappointment is the option of the battery. Well, if I don't mention it, this pump works great. Before writing this chart, I've read other breast pump reviews, and people say that this is the best breast pump 2017.
Positives:
You can pick from the 3 sizes of the flange
Closed hygienic system
Easy to carry
The battery option is included
Negatives:
A bit complicated if compared to other pumps
Medela Symphony – Exceptional Medela Double Electric Breast Pump
Want to buy a cool pump that is the best on the market? Think Medela Symphony because it has single and double electric pumping and is extremely quiet. It's the best pump ever invented because I used it when my second child was born, and I'm lucky this pump had hospital grade.
I would recommend this model of the pump to anyone. When I was buying it, I expected my pumping volumes to improve. And they did! The only disadvantage that I noticed is that it comes without any necessary accessories. Then, I bought a pumping starter kit. But it's not an issue, because it is one of the best breast pumps covered by insurance. Besides, if you've always wanted to purchase a double pump, you should definitely go for this model.
Positives:
Hospital-grade
Dual voltage
Rechargeable battery
Long-lasting
Negatives:
Membranes need to be constantly replaced
Medela Symphony Breast Pump, Hospital Grade Breastpump, Single or Double Electric Pumping, Efficient and Comfortable
HOSPITAL GRADE: Helps initiate and maintain milk supply with Medela's patented, research-based 2-Phase Expression Technology, designed to closely mimic a baby's natural nursing rhythms and proven to express 18% more breast milk when double pumping
INNOVATIVE DESIGN FEATURING OVERFLOW PROTECTION: The Symphony Breast Pump's kit (sold separately) is independent from the pumping mechanism and protected from milk overflow by a specially designed membrane to create a closed system
EFFICIENT, COMFORTABLE, WHISPER-QUIET: Clinically proven to achieve faster milk ejection and flow when pumping at Maximum Comfort Vacuum for optimal efficiency; whisper-quiet operation ensures discretion during late night or early morning pumping
All You Need to Know About Breast Pumps
Now that we got a closer look at the best breast pumps on the market, it's time for me to answer the most frequent questions on the topic.
Do I Need a Breast Pump?
A common question I hear is, "Do I need a breast pump?". Hmmm, there are many reasons why moms choose to utilize a breast pump. One of them is returning to work. Pumping helps moms to continue to provide their babies with breast milk even when they are far from them. Using a breast pump also helps mom stay on a feeding schedule and keep the milk supply steady. With the help of pumps, moms don't have to stick to a rigid schedule. It is essential for me because I run a small business, and I frequently have meetings right at the time when my baby needs feeding. It helps me stay calm.
Moreover, when I'm tired or when I want to dedicate time to myself and things that are important for me. When I bought a breast pump, my personal and professional life improved. This invention has accelerated my life and career. I have to say that I was scared to death of becoming a mom. I watched my relatives' babies grow, and I couldn't imagine myself being at home all the time. But now I cannot fathom my life without my kids, and I am happy. I combine motherhood and career, and none of these spheres are affected.
So, if you are returning to work or university, want to increase your milk supply, want to pump breast milk to your baby while you go out, a breast pump will help you.
Types of Breast Pumps
Well, there are 3 main types of breast pumps that moms use. They are manual breast pumps, battery-operated breast pumps, and electric breast pumps. Let's start with the manual pumps!
You may look for the best manual breast pumps, and they are listed above. If you are a strong woman and want to have a lot of free time, that will be your choice. These pumps are always cheap, easy to store, and for sure, they're lightweight. They work well for moms who can operate them by hand.
If you don't want to waste your time by pumping your milk manually, think of battery-operated breast pumps. A pump that is battery powered uses batteries that usually create suction to extract milk. Generally, this pump has a control panel and can be adjusted to create different levels of suction. They're good because its adjustable feature allows moms to use a setting that mimics their babies. So that's very natural.
The only disadvantage for me is that they require batteries, and you always have to replace them over time. From time to time, it might be difficult to keep extra batteries at hand. However, there's a solution: an electric breast pump. They don't usually require breast pump bras or additional costs, and they are great in pumping breast milk. My opinion is that they are probably the best breast pumps because they give the best result if you need to pump frequently.
I must say that electric pumps are usually the most powerful, so in that way, they can increase your milk supply. I must confess that they're my favorite because they save me a lot of time. And I really appreciate my time. A good product almost always equals expensive, but it's their only con.
Open System Vs. Closed System: What's The Difference?
I'm going to give you some clarity on opened vs. closed system breast pumps. Let's move on to the main and the most significant difference! When you use a breast pump with an open system, it means that there's a small chance that your milk may get into some parts of the pump. For example, it can even get into the tubing or the motor.
Generally, breast pumps with closed systems are designed the other way. A closed system doesn't allow milk to get into the pump parts. Well, it's just closed off to the milk. Most brands of breast pumps are closed systems. However, only one has an open system. Those are Medela pumps. Almost all of them are open system pumps.
Just for you to know: a closed system pump has a small barrier between the pump and breast milk, while an open system pump has no barrier. It's gross, but if your milk gets into the tubing or the motor, you have to dry it out before using it again. I prefer and always choose a closed system pump because I can pump when I'm lying as it doesn't cause a milk leak. It's just perfect!
Do Breast Pumps Ruin Your Breasts?
Many moms are afraid that their breasts or nipples might ruin if they use breast pumps. Well, there are some side effects. If you pump your breast too soon, your baby might reject your breasts later because it will think that it's not you. So to prevent this, try to avoid giving a bottle too soon.
When is the best time to introduce a bottle? Doctors say it's safe when a baby is at least one month old. Oh, but let me tell you about breast tissue damage. That's what you are interested in! If you are scared that you'll damage your nipples, be calm. That won't happen if you don't turn your nipples during pumping and if your nipple doesn't rub the sides of the flanges. Moreover, there are different settings for suction strength, so find the right setting and don't be scared.
How Often Can I Pump Breasts?
When I just gave birth to my second baby, I didn't know whether I pumped my breasts right. Nor I knew how often I should do it. Now, when I have that experience, I want to provide all the details so you won't be panicking when it's not necessary.
Firstly, talk to your doctor and lactation consultant. They will tell you about the method that will work best for you. How soon can you start pumping? As soon as your baby is born. You might want to breastfeed (it helps to bond!) very often and only pump once a day. Or, you can choose to breastfeed once a day and pump often. It's up to you.
Whatever you decide, be sure that you have talked to your doctor. I went through it, and I recommend you to ask many questions when you talk to your doctor or lactation consultant. Their recommendations will definitely increase your comfort.
How to Find Breast Pumps That Will Ease Your Life?
Let's face it – you should learn the basics of pumping breast milk and try out some great and helpful breast pumps. When breastfeeding provides an opportunity to bond with your baby, breast pumping helps you stay calm and not stressed out. Recovering from childbirth can be challenging, so it's important to dedicate time to yourself. A happy mom (who knows how to relieve stress) will raise happy kids.
Many future moms think that diaper changing and breast pumping are just simple chores, but I want to tell that every day… every single day you experience emotions. You experience different emotions: there are days when you want to run away, and there are moments that you want to keep in your head forever.
Now, I never struggle, because I know how to find balance, how to combine things, how to care for my kids, and how to find time for myself. These things are interconnected, so be sure that you're good at them. Girls, and how do you choose breast pumps? What criteria are essential for you? Please, feel free to share your thoughts, ideas, and experience in the comments section! I`d be happy to see what you have in mind.