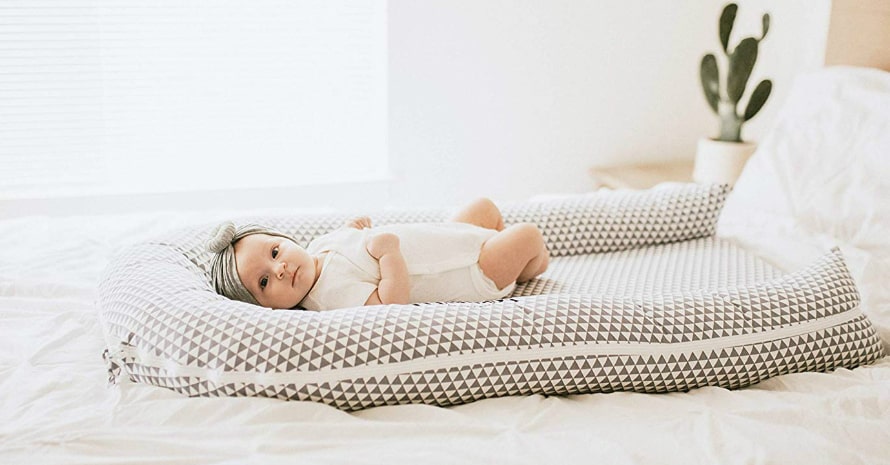 A newborn baby spends an average of 16–20 hours a day in a dream. For his sleep to be healthy and deep, the child needs a cozy, comfortable bed. Today, the market has a huge selection of these types of children's furniture. Still, many future and young mothers find it difficult to make a choice. It is especially important to find answers to questions on which crib is the best and how to choose it correctly from the variety out there.
As a mother of three children, I know firsthand how difficult it is to accustom children to their cribs. The problem of weaning a child from sleep with parents is by no means far-fetched.
Many are faced with the fact that their children, accustomed to sleeping in their parental bed, do not want to leave the place even when they reach a completely conscious age.
Trying to teach your child who got used to sleeping with you to go to his or her bed can give you a hard time. Fortunately, you can opt for a co-sleeper for babies that will ease this process. You may not be aware of the full benefits of a good co-sleeper, so I will talk about these items in detail today.
Things You Need to Know About Co-Sleeping
Before we move to the different co-sleeping products I can recommend to everyone, let's take a look at what co-sleeping is. Below, I have answered the most wide-spread questions on the baby co-sleepers and how to use them.
back to menu ↑
What Is a Co-Sleeper/Co-Sleeping?
Co-sleeping is a practice when parents prefer their baby to sleep near them in the same bed. Infants quite often sleep with their parents or in a crib placed close to the parent's bed. Many believe that if the baby's bed is organized close to the mother's sleeping place, it simplifies the feeding process and overall care greatly.
During the first two months after birth, the baby can sleep in a separate but portable co-sleeper bed (also known as a cocoon), in the parent's room or even next to the mother. Allowing your babies co-sleeping with you in one bed is not bad, especially if your child is a few months old and needs to feel the mother's care and closeness.
However, organizing a separate space for your kid, a cocoon, or a bed-side co sleeper bassinet will be the best option. This way, once the baby adapts to the new sleeping place, you can teach your child to sleep separately on his or her low bed in the nursery or the part of the room allocated for this function.
back to menu ↑
How Long to Use a Co-Sleeper?
The co-sleeper beds or cradles are ideal for newborns. Because of the small size of the berth, babies feel secure, as if they were still in their mother's tummy.
The design of such an item is convenient not only for the baby but also for the mother. The small dimensions, as well as the streamlined shape and wheels with a soft coating, allow you to move the cradle from one place to another quietly without waking the sleeping baby. And the high sides, the one-piece cradle design, and the ability to adjust the bottom in height make it easier for mom to take care of her baby.
The only negative of such a crib is that it can only be used until the baby is 4-6 months old. When babies learn to sit, they have nothing to hold on to with their hands in the cocoon, and they need a new bed with some additional features.
back to menu ↑
When Should You Stop Co-Sleeping?
There is no ideal time to stop co-sleeping, as it is individual per family. Parents choose co-sleeping with their children based on different principles.
Some think that up to a certain age, co-sleeping is useful and the right way to establish attachment between baby and parents. For others, it is convenient only for a specific time, while there is a need for nightly breastfeeding. In this case, it will be fine to stop co-sleeping as soon as breastfeeding is over.
back to menu ↑
When Does Co-Sleeping Become a Habit?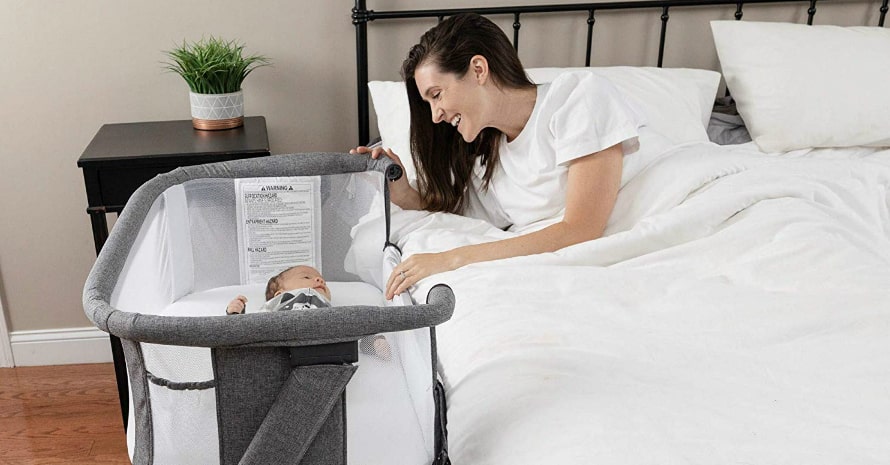 After the baby switches to self-feeding, you can gradually accustom it to sleeping in a crib. It is up to a year that a child needs basic safety and depends on the mother in all. Kids feel safe being near their mothers and hearing their breathing in dreams.
At this time, the infant can't be left alone at all, and sharing a dream is a way to support a deep connection with the mother. But after a child first gets on their feet and begins to walk, it is worth starting to accustom the kid to independent sleep. Otherwise, the child won't be able to fall asleep in a separate bed.
Pediatricians and psychologists provide the following recommendations regarding when a child should sleep separately from parents:
the breastfeeding of the baby is over;
the child can focus on games independently;
the baby does not constantly ask to be taken in your hands;
after waking up, the child does not cry if it does not see the mom or dad nearby;
the baby sleeps enough (up to six hours in a raw) and soundly.
As soon as you realize that your child does not need to sleep near you anymore, you should start weaning your child from co-sleeping. There are many tips on how to trick your child into sleeping separately, and with the right items, it shouldn't take much time.
back to menu ↑
Top 8 Co-Sleepers to Help Your Child Sleep Safely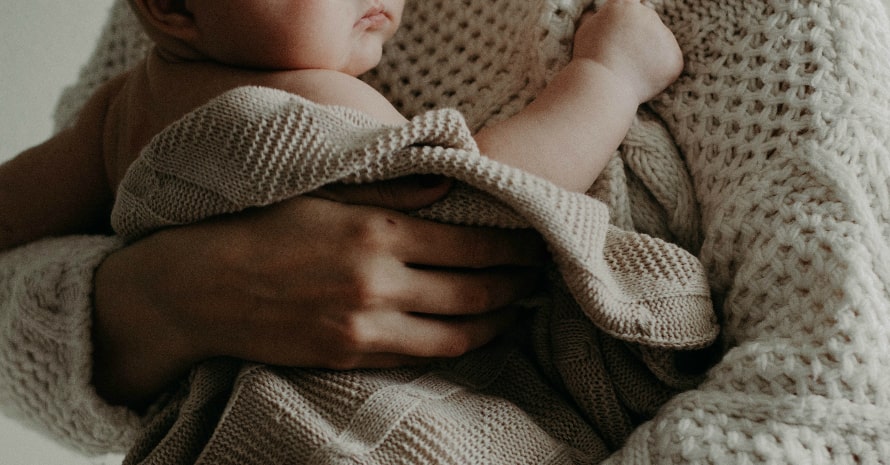 Below, I have collected some of the best co-sleepers for kids that proved to be functional and comfortable. I hope that you will find a preferred option among these products.
back to menu ↑
1. Baby Delight Beside Me Bedside Sleeper – An Amazing Co-Sleeper Bassinet
I have chosen this bed because of the comfort it creates both for the baby and its mother. With this item, it is easy to feed a baby and watch it sleeping, and I remember taking my child at night without leaving my bed.
The frame of this bassinet is made of aluminum, ensuring the safe positioning of the co-sleeper. Also, it weighs very little so that the item is not difficult to transport. It is convenient for babies up to six months, and since this Baby Delight bassinet can be attached to one's bed, it facilitates comfortable baby care.
The best part about this item is that it is easy to set up. I also like that there is a lot of space inside. The kid will lie comfortably and fall asleep quickly. The co-sleeper sways easily, and no special effort is needed to do this. I liked the fabric of this item, as it won't get soiled easily and is soft to the touch.
It is a beautiful and safe bed that takes a minimum of space in the bedroom. It comes with soft walls initially, so the manufacturer did not include some additional protection. The window of this co-sleeper is spacious and covered with a transparent insert, and you can adjust the height to your liking. All the materials are solid, the frame is strong, and the upholstery is dense.
Positives:
No additional tools needed for setup;
You can see the baby through mesh walls;
It has a sidewall for easy access.
Negatives:
No additional compartments for storing things, besides a tiny pocket on the back of the bed;
Won't lift very high.
back to menu ↑
2. DHZJM Co-Sleeping Baby Bassinet – The Best Co-Sleeper for a Kid
A co-sleeping cocoon (also called a nest) for a baby is a very convenient thing. To say that I was satisfied with using it is to say nothing. It is a great thing for your beloved child.
This co-sleep bassinet is made from natural materials. It is 100% cotton and has a hypoallergenic filler, as it is an important criterion for a newborn. The baby will feel comfortable, as in the womb, because the sleeping place is cozy and limited.
It is convenient to put the baby to sleep in such a cocoon. Moreover, this item can fit both in the crib and the stroller. The item is easy to carry, as well. The tightly sewn handles facilitate the transfer of the cocoon so that you can easily take the bassinet with you to any room without disturbing the baby's sleep.
If the child sleeps in the parent's bed, then this DHZJM bassinet is also a vital thing. It is less likely that you accidentally hit a small one while in sleep since it has sides. If the child is placed in the crib immediately after birth, it will have too much space so that it will feel lost and less secure. Such a cocoon copes with this problem.
The nest is intended for children from birth to year, thanks to the adjustable size. But I believe that after six months, it will no longer be needed. Starting from this period, a baby begins to move actively and can sleep peacefully in the crib. As all children are different, some parents may use this cocoon for up to a year, indeed.
Positives:
Made of natural materials;
It is convenient both for the baby and mom;
The size is adjustable.
back to menu ↑
3. Hbitsae Multifunctional Baby Nest – The Cutest Co-Sleeper for Babies
This Hbitsae model is one of the coziest and cutest baby co-sleepers I've ever seen. From the first days of life, my child slept in this nest only in our bed, and it provided a good sleep not only for my kid but for me, as well. It was not scary to leave the child nearby and fall asleep.
After three weeks, the baby began to protest against swaddling, and we had to put the nest in the bed. Indeed, its dreams became calmer, and the child did not roll all over the bed. We decided to have a baby co-sleeper with sides at first, but pediatricians say that the child should see what is happening in the room, and the mother should see the child. Thus, we removed some sides to follow this recommendation.
It is convenient to take this item with you anywhere. You can leave it on a bed or sofa and do not need to run around with pillows or twist a blanket so that the child does not fall.
At first, we doubted whether the co-sleeper would be gathering dust and take up much space in our apartment. It turned out to be pretty compact, and after half a year passed, we still were using it. Also, probably every parent knows that once you try to shift the child to the crib, it wakes up. It became much easier for me to transfer the baby in a cocoon to the crib.
Positives:
Easy to take with you anywhere;
Takes little space in the bed;
Cozy for the child.
Negatives:
The price is above average.
back to menu ↑
4. CuddleNest Mighty by LoLueMade – A Lightweight Co Sleeping Cocoon
This cocoon-nest for newborns consists of mattress bumpers around it. The mattress is made of foam rubber known as soft hypoallergenic material. The borders are about 15 cm high and filled with a soft holofiber. It is a very lightweight, breathable material that holds its shape perfectly and does not accumulate moisture.
For creating a "hugging" effect, the manufacturer made the sides laced together in a comfortable U-shape. All the materials used are environmentally-friendly and safe for kids. They are widely used in the manufacture of children's mattresses and orthopedic products. As for the fabric component, it is 100% cotton in pleasant muffled tones.
The shape of the cocoon keeps the newborn in a position as if it still was in the mother's tummy. Therefore, it minimizes the stress and anxiety of the baby and creates a sense of security.
One of the most important and useful functions of this CuddleNest model is creating a cozy, limited space. A toddler feels comfortable and protected lying in such cocoons, and it has a beneficial effect on the baby's sleep and its duration.
This compact cocoon-nest can be used anywhere, whether in a crib, a stroller, or a changing table. It can be put on a large parental bed, thus, creating a separate sleeping place for the newborn. By holding the sides, you can lull the baby with small swings, and when it falls asleep, transfer to the crib or nursery without disturbing the baby's sensitive sleep.
Positives:
Well-made;
Features nice cushioned sides;
It is comfortable for the baby;
It can be placed on any surface.
Negatives:
The cocoon takes up most of the space in the crib.
back to menu ↑
5. SwaddleMe By Your Side Sleeper – Among the Top-Rated Baby Co Sleepers
SwaddleMe By Your Side Sleeper is a cool mix of baby co-sleeping cribs and nests for newborns. This mini crib resembles a small but comfortable baby's sleeping environment that ensures the safety of your child. You can calmly swaddle, feed, and play with the baby while remaining confident in its secure wakefulness and sleep.
This bed has a sturdy metal frame that won't bend easily or turn over. The mesh is made of light fabric so that the child won't overheat, and you can view the child clearly and easily. The sidewall is lowered so that it will be easy for you to get a child without disturbing it. Unfortunately, such cribs are limited in use until the moment when the baby begins to grow up day by day. Thus, after three months or so, the bed will lose its relevance.
Besides, this bed is excellent for trips, thanks to its great design, as well as lightweight. You can easily fold it in half and carry it in a suitcase or put it in a car. The co-sleeper is also easy to move between rooms so that you can watch a child's sleep in any room of your apartments.
Positives:
Includes a mattress pad and a sheet;
Easy to transport;
Has a sturdy metal frame and great cushioning.
back to menu ↑
6. Womdee Newborn Lounger – Co-Sleeping with a Baby Comfortably
I chose this co-sleeper from many models because I like its soft fabric and design. All seams are almost unnoticeable, and it is evident that the company made this item with love. This cocoon looks extremely cute, and it is convenient for a newborn's sleep. Thanks to the form of this co-sleeper, he gives the child comfort and a feeling of hugs and security. Our baby slept in this item from birth to four months.
The cocoon can be washed easily, as it can be put in a washing machine and dries quickly. Also, you can place the cocoon in the cradle or stroller. It makes the co-sleeper useful and universal, whether you want to sleep next to your child or take it on a comfortable walk in a stroller. The design ensures the baby will be sleeping comfortably in such a cozy cocoon. This item is also convenient to carry from place to place without disturbing the toddler's dream.
I like that you can put this model a crib, and the child will be sleeping comfortably there since once we bought a bed for our baby, it appeared too large, and this cocoon was just in time. I saw how comfortable my child was lying in this newborn co-sleeper. Among many similar items available on the market, I find this Womdee Newborn Lounger one of the most convenient options.
When using this cocoon, I recommend paying special attention to the fact that you can't wrap a child in a sheet or blanket and put it in a cocoon because the child may overheat. This co-sleeper is made in such a way that the child gets comfortable and safe sleeping just in its clothes. So, there is no need for covering or wrapping the baby. Although this model won't work for toddlers after three-four months, it will do its job perfectly during the first months of the baby's life.
Positives:
Very comfortable;
Easy to clean;
Lightweight;
A cute design.
Negatives:
It will be too small for a baby in a couple of months.
back to menu ↑
7. Red Castle Cocoonababy Cocoon – An Ergonomic Co Sleep Bassinet
This co-sleeper was originally designed for premature babies, and then, the manufacturer released this extremely comfortable item for everyone. The cocoon can become a cozy little nest for your baby that is used to the limited space around and needs to be always warm. In such a cocoon, the child will be much calmer than in a simple crib.
The manufacturer states that the anatomically correct position in which the baby lies in this cocoon helps it to sleep peacefully and enjoy the world around it. You can take the baby in the co-sleeper with you to the kitchen or any other room and put it on a bed or table. All this time, you will be able to monitor the child, and the baby will see its mother.
With the cost of this tool and the fact that it can be used for just four to five months, depending on the height of the child, it can't be called a must-have item at first. However, co-sleepers proved to be the most effective ways to keep your baby near and still get it used to sleep in a separate place. It is the product worth the investment, and I advise going for the Red Castle model if you need a co-sleeper with an ergonomic design.
Positives:
Safe;
Comfortable both for the mother and child;
Easy to transport.
Negatives:
The baby overgrows it quickly.
back to menu ↑
8. Arm's Reach Co-Sleeper – An All-Natural Bassinet
It is the best option if you need a full-fledged bed to put near your sleeping place. This Arm's Reach co-sleeper features a mattress that is quite comfortable for the baby. What is great, the crib has a lower tier where you can put diapers and removable sheets. So, there will be enough space to arrange all the necessary things, even if you live in a small apartment.
This bed is easy to install, and it does not take up much space. This model is also ideal for parents who do not want the baby to sleep in their bed but want it close to themselves. The fantastic function is that the sidewall lowers, and you can move the child closer to you, not getting up for feeding or calming it.
This Arm's Reach co-sleeper is a beautiful and safe bed. If you have been looking for a high-quality baby bassinet to place near your bed, I profoundly recommend going for this one, as it served me perfectly at its time. The bottom of this model doesn't have a sturdy frame, and I find it a slight con as compared to other models on this list. However, it is still a high-quality, functional option made of natural materials and with the baby's comfort in mind.
Positives:
Wheels function well;
It has a lower tier;
An adjustable height.
back to menu ↑
Final Words On Why You Need a Co-Sleeper for You Child
There are both the benefits and dangers of a habit of co-sleeping with a baby. For many cultures, long-term co-sleeping with parents is a tradition. For other cultures, putting your child in a separate room at five weeks is the norm. But there is no universal description of how to sleep ideally, and it is up to you to decide on co-sleeping with your baby.
That's why there is nothing better than a mobile bed or a co-sleeper. This product can be used even in a small room, and its portability allows you to move the crib throughout the apartment.
Thanks to the small size of such a cocoon, the baby will be exceptionally comfortable in it. Also, the mobile crib has removable sides that allow you to put it even to your bed and have a safe sleep together. There are only benefits when you think of co-sleepers. The only task is to select the best product so that your child will experience quality and safe sleep next to you.
What do you think about co-sleeping with your kid? Do you believe that it is a healthy habit, or are you purely against it? Have you used any of the bassinets and cocoons for babies mentioned here? If yes, did you like the item, and what features pleased you the most? Do not hesitate to share your experience with me in the comments below. I will be happy to answer your concerns regarding the co-sleepers for babies if you still have some.