Best Over The Counter Prenatal Vitamins: Stay Healthy with These Options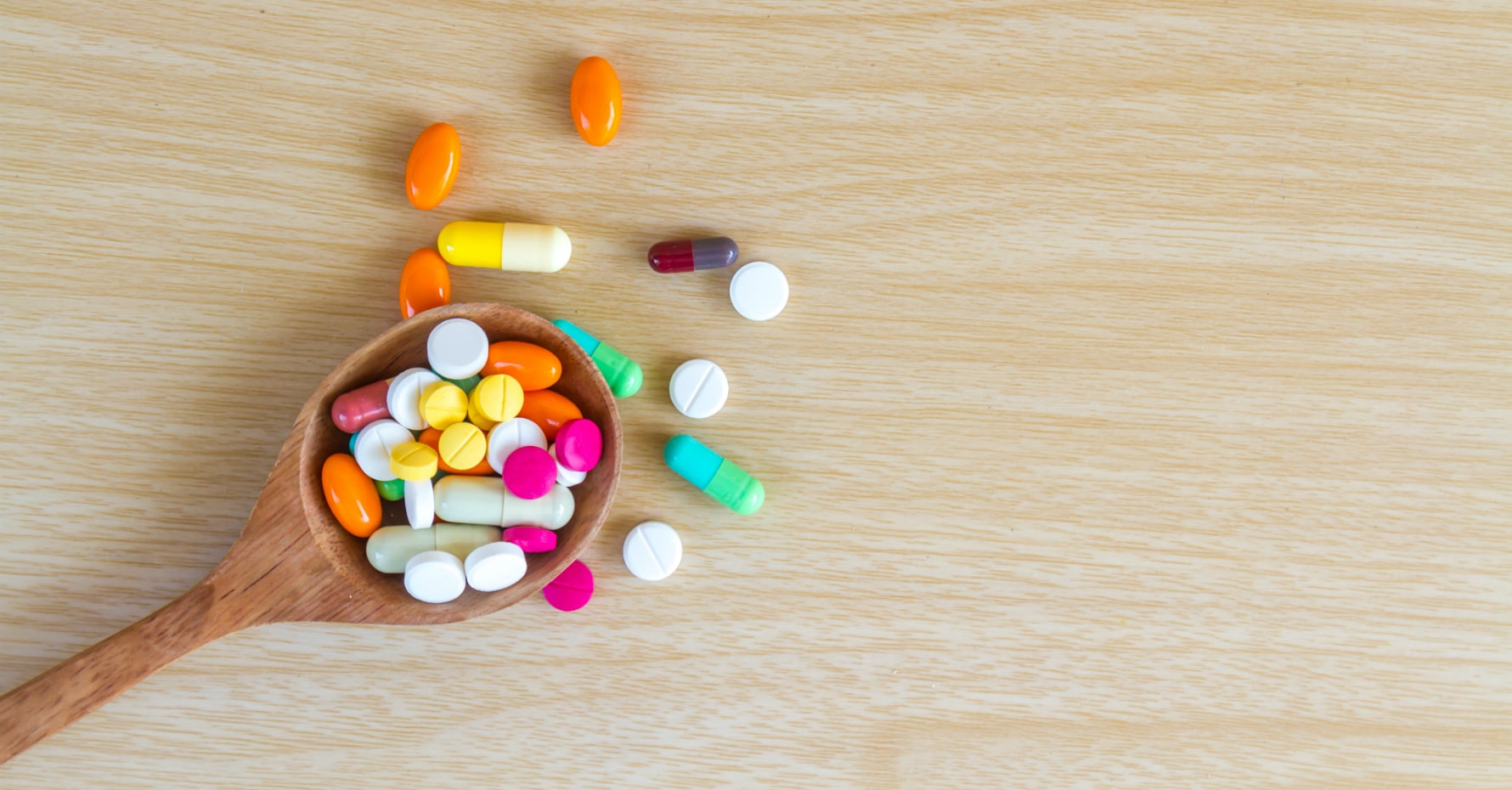 My name is Annabel Strickland, and I have been studying to become a certified nutritionist. Today I would like to talk about the importance of prenatal vitamins for pregnant women. I have a 2-year-old son, and while I was pregnant with him, I not just consumed the right food, and did the right exercises. I also took my preferred prenatal vitamin supplements to keep my child and me healthy. Prenatal vitamins are the essentials for carrying a baby as they contain daily minerals and vitamins that your body needs before and after pregnancy.
You can start taking prenatal supplements before you become pregnant, during pregnancy, and after it. However, it is not recommended to take them if you do not intend getting pregnant and just want to keep your health. Choose the right vitamin group for your needs and avoid accumulating specific ingredients in your body that it does not need at that time.
Best Over The Counter Prenatal Vitamins to Choose From
If you are pregnant or planning to have a baby, prenatal vitamins are definitely worth taking. Before you select the right product for your needs, make sure to check the ingredients as some women react to iron. If you are one of them, select a product without this element. Consider what kind of supplement appeals to you too, whether film-coated, soft gel, or gummy vitamins.
Different prenatal multivitamins perform different functions in the body, and some of them already contain what the body needs, e.g., folic acid, iron, calcium, vitamin A, among others. It may sound hard to choose the right option for you, but by reading detailed overviews of different vitamin products, you will easily make the right choice. To help you with your decision, I prepared reviews on the 13 best over the counter prenatal vitamins on the market.
If you are unsure of what prenatal supplements to get, this review will help you to decide what is best for you. So, let's delve right into it.
New Chapter Prenatal Vitamins Organic Non-GMO Ingredients – Whole Foods Prenatal Vitamin
One of the worst things that pregnancy comes with is morning sickness. It can be really discomforting. However, with these New Chapter multivitamins, the sick feeling can be suppressed because of ginger it the product. These are the first prenatal vitamin made with authentic and 100% natural vegetables and herbs, so they can help both you and your baby stay healthy for sure.
This whole food prenatal vitamin contains over 20 nutrients, including folic acid for the baby's spinal cord growth and brain development, vitamins A, B+, C, D3, and 21 additional herbal ingredients. They are all safe and not harsh to the stomach. The pills work so gently that they can be taken when you haven't eaten, and this will not cause constipation. Also, the product does not contain sugar, sweetener, or artificial colorings or flavors.
Vegetarian prenatal vitamins can be taken by any pregnant woman who is a vegetarian or wakes up feeling sick most mornings. The only real problem I see here is that a woman who is allergic to ginger cannot take this supplement. Also, some women are worried that the tablet contained folic acid instead of folate, so the composition of these vitamins is not ideal.
There are 270 tablets meant to be taken three times a day daily. The product has a dimension of 2.3 x 2.3 x 4.1 inches and weighs 0.8 ounces. Here are the pros and cons to sum up the review.
Positives:
Suppresses nausea
Does not contain gluten
Mild on the stomach
Organic
Negatives:
Women allergic to ginger cannot take this
It contains folic acid instead of folate
back to menu ↑
Nature Made Prenatal Softgels with DHA, Folic Acid, Iodine and Zinc – The Best Prenatal vitamins with DHA
The goal of every supplement is not only to keep the mother healthy but also to help with the baby's general development. Its brain, eyes, bones, etc. need enough nutrients from the mother to grow, and some of those nutrients the mother can get from Natures made prenatal vitamin.
As one of the best prenatal vitamins, it contains Docosahexaenoic acid, otherwise known as DHA, which has a lot of Omega-3 fatty acid. This nutrient is effective in protecting from health issues during pregnancy. This product contains almost every type of vitamin, including the fat-soluble ones. Also, for those finding it difficult to swallow pills, this item comes in a soft gel form to allow you to take it in quickly.
Its recommended dosage is once daily, and that is relieving for people who do not enjoy taking tablets at all. For this prenatal vitamin with DHA to absorb well into the body, it should be taken with water and a meal. Now, to-be mothers can have all the daily nutrients needed for their body, all in one capsule.
Nature made prenatal vitamin do not treat or cure any sickness. Thus, if you need any medicinal agent, it is better to consult with your doctor. I want to note that the product does not have artificial flavors, yeast, or starch. It also does not contain gluten. Nature made prenatal vitamins weighs 7.7 ounces and has a product dimension of 2.6 x 2.6 x 5.1 inches.
Here are the good and the bad about these vitamins I would like to highlight.
Positives:
Contains DHA
Easy to swallow soft gels
Contains all necessary daily nutrients for mother and baby
Negatives:
Soft gel tablet is quite big
back to menu ↑
Vitafusion Prenatal Gummy Vitamins – Chewable Prenatal Gummy Vitamins
These vitamins will be the perfect option for women who are in love with sweets. If you have issues with swallowing tablets, then this chewable prenatal vitamin gummies will do the trick. Packed with 100% folic acid and DHA, this supplement has what it takes to cover for the daily need of the baby and the mother. By the way, it is natural fruits flavored!
Vitafusion prenatal gummy vitamins do not contain any iron which means that you can digest them without bellyache. These prenatal vitamins gummy also contain vitamins C and E that are rich in antioxidants.
These prenatal vitamins gummies are not only good for the baby's growth but also are one of the well-known prenatal vitamins for hair growth. Some mothers mention that ever since they started taking these prenatal hair growth vitamins, there has been a considerable increase in their hair volume. Vitafusion prenatal vitamins hair growth are a one-in-all solution both for mother and child.
VitaFusion prenatal gummies vitamins are gluten and dairy-free. Moreover, they do not contain artificial coloring or sugar. This product weighs 12.8 ounces and has a dimension of 3.1 x 3.1 x 5.6 inches. Here are some advantages and disadvantages I see in this product.
Positives:
It is sweet
Ideal for people with sweet tooth and dislike swallowing tablets
Carries a lot of nutrients needed for the mother and baby's health
Negatives:
Does not contain the ideal amount of folic acid for daily consumption
Does not contain iron
back to menu ↑
MegaFood Baby & Me Prenatal and Postnatal Multivitamin – One of the Best Organic Prenatal Vitamins
This MegaFood multivitamin is a universal option for pre- and postnatal mothers. It is designed to care for the pregnant woman and her baby throughout her pregnancy period. It has all the nutrients that they need to stay healthy. These prenatal multi vitamins have excluded iron at all and included folic acid and vitamins to help in the growth of a child. Besides the nutrients, it also contains a blend of nourishing food and blend.
I love this multivitamin because it can be taken even when you have not eaten anything yet. I have been using this product during my pregnancy period, and it gave me all the nutrients needed. Also, I want to note that if you are a vegetarian, this is the best product for you as it is 100% vegan. The ideal dosage for this supplement is four tablets per day and can be taken at any time of the day. The product weighs 1.1 pounds and is 3.5 x 5.9 x 3.9 inches in dimension.
Here are the benefits and the only con I find about this option.
Positives:
Perfect for vegetarians
Balanced supplement
Contains both real food and nutrients in each pill
Negatives:
back to menu ↑
Garden of Life Vitamin Code Raw Prenatal Vegetarian Multivitamin Supplement – Natural Made Prenatal Vitamins
It is normal to be nervous about what is good and what is not for your baby's health. So, most pregnant women prefer to go with organic products and supplements because they are safe for both their health and that of their babies. Your baby deserves the best and the highest supplement quality, so, you should invest in this quality product to help your baby grow strong.
If you are about the organic products, then this Vitamin Code Raw prenatal supplement is the ideal one for you. It contains iron and vitamins that helpful for the heart. Also, the product is gluten-free with no fillers. The ginger, vitamin D, zinc, and probiotics allow for easy digestion.
It contains 800mcg of folate to improve skin health. Note that this product does not intend to cure or prevent illness. So, it is best to take this as a prescription from a certified doctor.
Here are the main advantages and disadvantages that come with this item.
Positives:
Gluten-free
Contains minerals and nutrients to keep both the mother and baby healthy
Negatives:
Not suitable for women with allergy on ginger
back to menu ↑
Deva Vegan Vitamins Prenatal Multivitamins – One of the Most Popular Prenatal Vegan Vitamins
Some women may be used to consume unhealthy things before getting pregnant. However, when they start carrying babies, they don't know what dietary to stay with and what works best baby's growth. This is why, from the moment that you find out that you are pregnant, you should begin to take supplements to help reach your daily nutritional value.
This supplement will help your baby grow strong brains and bones and also help you stay healthy. Moreover, getting the right vegetarian supplement may not be so easy to find, but with this product, you are certain of getting the best supplement with vegan sources.
The Deva prenatal vegan vitamins provide high amounts of folic acid and B12 that will help you get to your nutritional goals. The only complaint I have encountered about this product that it may be a bit hard to swallow. Most women would have preferred taking vitamins as soft gels. The product weighs 0.8 ounces and has a dimension of 6 x 5 x 4 inches. Here are the good and the bad regarding these vitamins.
Positives:
Vegan
High amounts of folic acid and B12 vitamins
Negatives:
Its fil coated nature may make swallowing a bit difficult
back to menu ↑
One A Day Women's Prenatal 1 Multivitamin, Supplement for Before, During, and Post Pregnancy – The Best Over the Counter Prenatal Vitamins
There are a lot of supplements in the market that requires you to take tablets twice or thrice daily, but it is different from the One a Day Vitamins Prenatal. All you need is one tablet a day, which is packed with all the nutritional elements that your body needs for the day.
You can take this supplement before pregnancy, during and after pregnancy to accumulate its effect. This item has all the key nutrients for your body, which includes folic acid, Omega-3 fatty acid, iron, calcium, and vitamin D.
I want to add that you should avoid taking antacids, milk products, or coffee within two hours before or after taking the supplement. This is because these products reduce the effectiveness of these vitamins. To get the maximum benefit from this supplement, do not miss days taking it. If you are looking for the best over the counter prenatal vitamin, then this is the best for you. This supplement weighs 5.8 ounces with a dimension of 2.4 x 2.4 x 4.6 inches.
Check out the advantages and disadvantages of this product highlighted.
Positives:
Only one pill a day
Contains folic acid, Omega-3 fatty acid, calcium, and vitamin D
Easy to swallow
Negatives:
It does not have vitamin A, C, E, and K
back to menu ↑
Nordic Naturals Prenatal DHA Soft Gels – Prenatal Vitamins Not Pregnant and Pregnant Women Should Take
The presence of Omega 3 fatty acids in every pregnant woman's meal cannot be stressed enough. The numerous benefits it delivers help with brain development of the baby. What do you need to be aware of when choosing products with Omega 3?
There are a lot of so-called organic fish oils in the market that are actually made from a synthetic fat ethyl ester, which is very unhealthy for the body. During hydrolysis of the ethyl ester, ethanol is released. This can damage both the mother's and baby's body. To avoid that, you need to get this Kosher certified prenatal supplement which contains Omega 3 fatty acid and Vitamin D. These are critical components for brain and retina development of the baby.
This supplement is the best prenatal vitamin that can be taken by anyone but created specifically for pregnant women. However, if you are a vegetarian, you may want to avoid this product because it contains fish oil. It has no prenatal vitamins side effects for non-vegetarians. The weight is 1.28ounces and has a dimension of 2.4 x 2.4 x 4.3 inches. Here is what I find good and bad about these vitamins.
Positives:
Its gelatin is kosher certified
It does not contain dairy or gluten
It has the right amount of DHA
Negatives:
back to menu ↑
SmartyPants Prenatal Complete Daily Gummy Vitamins – Arguably the Most Popular Gummy Prenatal Vitamin
Smartypants Prenatal Gummy Vitamin has been a smart solution for pregnant women for many years. This product is made as tasty gummy prenatal vitamins which contain all the essential nutrients that a mother and a baby need to stay healthy. Prenatal vitamins gummies are one of the prenatal supplements I recommend because I am not much of the drug swallowing type.
When I was pregnant, I have been using these vitamins as well and always felt like chewing the whole supplements. It tastes really delicious! It comes in orange, lemon, and strawberry-banana flavors. However, lemon was my favorite! This product does not contain artificial flavors or colors.
Smartypants prenatal gummy vitamin also doesn't have any genetically modified components. It contains Omega 3 EPA and DHA essential fatty acids. The vitamin B12 in it will increase energy, while the vitamin E works well for antioxidant effect. It also has 15 essential components that can help build the immune system of both the child and its mother. The product weighs 1 pound and has a dimension of 5 x 5 x 5 inches.
Here are my good and bad points about this helpful item.
Positives:
Good for people who do not enjoy swallowing pills
Non-GMO product
Contains Omega 3s
Different tasty flavors
Negatives:
back to menu ↑
Rainbow Light Prenatal One Multivitamin – Among the Nicest Prenatal Vitamins to Consider
Some pregnant women complain about having issues with their prenatal supplements, but with this product, you won't have any problems. This item happens to be one of the top-rated prenatal vitamins in 2019 by women. For a supplement that contains iron, women have praised this tablet for being easy to digest without stomach aches or any prenatal vitamins side-effects.
It contains all the recommended daily dose that will keep you and your baby healthy. This product is one of the most popular options in the market, and it's quality worth the money spent. It weighs 7.7 ounces and has a product dimension of 6 x 5 x 4 inches.
Check out my top good and bad points about this product.
Positives:
Ideal for both vegetarians and non-vegetarians
One tablet per day only
Free from artificial additives
Negatives:
It does not have DHA and calcium
back to menu ↑
Rainbow Light Complete Prenatal System, Food-Based Multivitamin Support – Universal Option for Pregnant Women
This product will help in the overall development of the baby and keep good health of the mother. It contains all the essential whole foods that the body needs during and after pregnancy. Bookmark this product to be notified when it is available for purchase. It is one of the best options for the postnatal period.

[amazon box="B000EE804A" template="horizontal"] back to menu ↑
Conception Fertility Prenatal Vitamins – Regulate Your Cycle, Balance Hormones, and Aid Ovulation
Pregnant women think a lot about both their health and how any supplement can affect childbirth. Talking about this product it contains components that support both the baby's and the mother's health. This item is 100% vegetarian and comes as soft gels, making swallowing it easy.
Some of the helpful ingredients that it includes are Organic KSM-66 Ashwagandha, Myo-Inositol, Vitex Chaste Tree Berry, and general ones such as folate folic acid and others. Remember this product if you need advanced support for your health during pregnancy.
back to menu ↑
Additional Option Worth Taking a Look At
The following product is not currently available on Amazon. However, if you see it in stock, I highly recommend trying it.
back to menu ↑
Bellybar Chewable Prenatal Vitamins with Mixed Fruit Flavor – Complex Support for Mother and Child
Bellybar Chewable Prenatal Vitamins with Mixed Fruit Flavor – Complex Support for Mother and ChildThe Bellybar are gummies prenatal vitamins that aid in fetal development. Some women complain about prenatal vitamin side effects for some supplements, but this one fulfills all daily requirement without issues. I haven't heard any negative feedback about this item, so it is worth taking into account.This product is rich in vitamin A, folic acid, iron, zinc, etc. The weight is 9.6 ounces. If you are a mum and cannot stand the thought of swallowing tablets, opt for this one. It does not contain artificial sweeteners either.
back to menu ↑
Popular Questions Asked on Prenatal Vitamins
If you are still confused about what prenatal vitamins to choose, I have prepared responses to wide-spread questions about prenatal vitamins. Hope it helps!
Why Do You Need Prenatal Vitamins?
Your body and food intake do not carry the daily nutritional value that your child needs to form properly in your belly. So, with these prenatal vitamins brands, you can help your baby's brain, spinal cord, eyes, bones, etc., to grow stronger and also keep yourself healthy. Remember that whatever nutrients you have in your body, you share them with your baby. So, you need to take the recommended daily dosage and make sure you ingest all the vitamins needed.
When to Start Using Prenatal Vitamins?
You can start taking prenatal vitamins right after you know you are pregnant, all the way to your baby's birthday. This is because your body needs to take in all the necessary nutrients so that it can provide proper fetal development and growth.
Benefits of Using Prenatal Vitamins
There are various benefits of taking prenatal vitamins. Some of them include: getting enough Omega 3 acid, iron, calcium, all the essential vitamins A, B, D, E, C, K, folic acid, folate, etc. Some of the prenatal products also contain properties that can help curb nausea, headaches, depression, body pain, etc. So, as a to-be mum, you can gain access to all the nutrients needed for you and your baby.
Side Effects of Prenatal Vitamins
Side effects could be nausea, constipation when you consume vitamins with iron, dizziness, allergy, etc. Consult your doctor in case you experience any of these effects. Perhaps, the doctor will prescribe you another vitamin complex or some additional supplements to feel better.
Which One is Best for You?
There is no good or bad product as it all depends on the need that you are trying to solve with these supplements. If you dislike swallowing tablets, you can purchase the chewable prenatal vitamins of soft gels. If you are a vegetarian, you can purchase the vitamins that were made strictly for you.

back to menu ↑
Thoughts about the Prenatal Vitamins
As for me, my favorite vitamin supplements are prenatal gummy vitamins because I really do not like swallowing pills unless it is necessary. But it all depends on your needs and preferences. Before purchasing any prenatal vitamin, look closely at components and product certification. Also, consider the kind of ingredients that are present in your supplement and ensure they contain the majority of what your body needs, in equal amounts.
Which one is your favorite product so far? Have you used one or more of them before? What was your experience? Let me know in the comments, and I will be happy to continue the discussion!