Week by Week Pregnancy App. Contraction Timer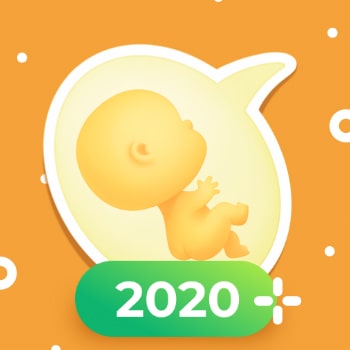 How to keep calm when you know that you are the future mom of twin boys? Here is the answer — Week by Week Pregnancy App. Read how this app helped Bethany during the pregnancy.
It's Bethany. One interesting fact about me is that I am a mom of twin boys, Jesse and Tom. How did I manage to keep calm? In fact, there are many secrets. But I'll share one of them now — Week by Week Pregnancy App. Contraction timer. This app was made by Wachanga. By the way, this developer is also well-known by their other famous titles for parents, such as Baby Names and Child Development. So, let's take a closer look at Week by Week Pregnancy App. 
Prepare for Childbirth
Week by Week is a completely free app for future parents designed for Android users. It has all you need to help you keep calm during the pregnancy. As for future mom, I was really tired trying to find the tool that will help me to manage my physical health as well as the development of two boys. But Week by Week Pregnancy App became real salvation. 
I decided to tell you more about its features in the next section, therefore, here is a quick overview. This pregnancy guide informs you about all the processes happening in your body as well as the child's development. At the time of registration, you indicate the duration of your pregnancy, as well as the main factors that can affect the development of the baby. Based on this information, the app automatically generates a list of recommendations and tips designed specifically for you. 
What You Will Get With the Week by Week Pregnancy App? 
Week by Week Pregnancy App has plenty of useful features that help you with your pregnancy. Every time you do not know how to act and what to do, you can just open the app and, I am sure, find the answer there. So, as I promised, below you can read the full list of all options the app has:
A full description of your child's development; 
Useful tips and advice according to your gestational age;
The information about the processes taking place in your body;
Healthy diet. The application formed the list of products you can eat and what food you should avoid;
A huge knowledge base. Here you can find books and articles to read, a list of workouts and other things;
The app emphasizes the most important dates of your pregnancy;
To-do lists;
The list of things you should necessarily have in a hospital and after the childbirth;
Pregnancy countdown, etc.
Pros
A lot of positive reviews on Google Play;
The app is updated on a regular basis;
A lot of exciting features. Users can even record the child's movement!;
The recommendations from the professionals;
Checklists for each trimester;
Free to install and download.
Cons
Only available on the Android devices;
Contains advertising;
Offers in up purchases. Some of them are relatively expensive.
The App That is Chock-full Information for Future Parents
I know that today there are a lot of tools that were designed to help future moms with their pregnancy. I wanted to find the app that will have a good ratio quality-price. And Week by Week Pregnancy App is what I loved very much. It has a great interface, easy navigation, great graphics and full of features. Among the minuses, only that only Android users can download it.
Info
EasyToBeMom.com is not an official representative or the developer of this application. Copyrighted materials belong to their respective owners. To download the app, you will get links to the Official Website and/or official digital markets.