Enjoy Your Pregnancy With Pregnancy Week By Week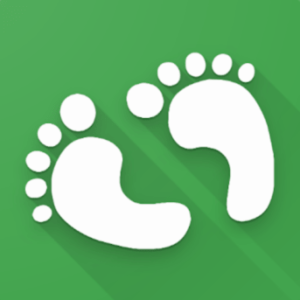 Pregnancy Week By Week is there for you 24 hours a day, updating you with information about your current situation. This is an amazing free app for pregnant women, no matter if it is your 1st or 5th one. Download this app from the official app store and have fun with such a meticulous helper.
Pregnancy Week By Week: Keep Up With Changes In Your Body
Pregnancy Week By Week is the app for your mobile that offers you information on everything that is going one with your body during the pregnancy week by week. It is honest, it is detailed, and it is calming for parents who stress out. You couldn't actually ask for a better friend that stays by your side during all pregnancy time.
What Does Pregnancy Week By Week Do?
Made by Amila company, this pregnancy tracker comes with numerous gifts for a future bother to be and her family. The app leads from the first week and never leaves your side. Its most impressive features are:
Pregnancy tracker that explains your current feelings week by week;
Updates on the growth of your baby with colorful cute pictures;
Calculator of the exact week of the pregnancy;
Calculator of the due date;
Weight tracker with useful tips on how to stay in shape during pregnancy. This amazing feature usually absent in similar apps;
Baby kicks tracker;
Pregnancy diary. You can make notes on your current feeling, thoughts, changes that happen with your body;
The remainder of an upcoming appointment with the doctor.
Is It Easy To Use?
The app was made for future moms who have lots of going on with them, and they don't have the desire to learn complicated app mechanics. This is why it has intuitive controls. The tools you currently may need are placed in the upper bar. The tools you don't need but may need are placed in the Menu, in the left upper corner. All you actually have to do is enter the app and enter the week of your pregnancy so they app could suggest you a piece of information.
Is Pregnancy Week By Week free?
Pregnancy Week By Week is free of charge app. It contains ads, like many similar free apps. However, they are not really disturbing. You can simply ignore them. The app offers in-app purchases if you need extra services.
Where Can I Get Pregnancy Week By Week?
The app is available on your mobile store. You can download it from the Google Play Store on your Android phone. You are required to have 4.3 Android system and 12M of empty space on your phone. A similar app is available for iPhone on App Store. All you need is an 11.0 iOS system.
Pros
Pregnancy Week By Week is completely free of charge;
The app sends you updates on your current situation changing week by week;
You receive cute comparisons of your baby weight and fruits, so you can simply imagine it;
Pregnancy Week By Week is surprisingly easy to use, and everyone can learn all its options in a few hours;
The app has a beautiful colorful design.
Cons
This app contains ads that may pop up on your screen while you are working with it;
Some of the advanced features are available only as in-app purchases.
Why Do I Need Pregnancy Week By Week?
You need this app during your pregnancy period to know what is going on with your body, what is going on with your baby and how to improve your current state. It offers numerous functions, but the best thing I like about this app is that it offers a weight tracker. You can stay healthy with simple advice from Pregnancy Week By Week. And it can always cheer you up by showing what fruit is your baby at this current date.
Info
EasyToBeMom.com is not an official representative or the developer of this application. Copyrighted materials belong to their respective owners. To download the app, you will get links to the Official Website and/or official digital markets.