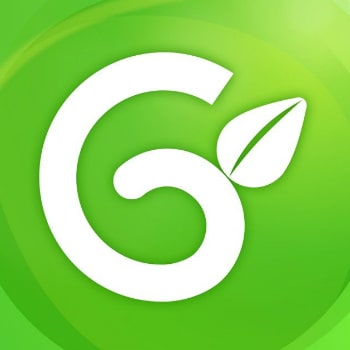 In this article, Celeste shares one of the main secrets of how to reduce stress during pregnancy. With this app, you can really enjoy this wonderful time and do not worry about the "details"!
It's Celeste. There are millions of apps that allow you to track your pregnancy. Today, I want to dwell on Pregnancy Tracker by Glow Inc. Why exactly this app? I have the answer: Pregnancy Tracker contains all the information you need during pregnancy, including the recommendations from doctors and useful articles. More about it below.
Keep Calm and Rely on Pregnancy Tracker!
20 years ago, when I was just starting a business, I discovered that I was pregnant. This situation created many problems and caused stress. Your life changes instantly, and you don't even know what to do, whom to contact and where to start. Although this situation was 20 years old, little has changed since then. Recent studies show that 90% of mothers suffer from increased levels of stress during pregnancy. By agreeing to become one of the authors of this site, I decided that I want to share with you that will help reduce stress, maintain health and make your pregnancy truly unbelievable. Pregnancy Tracker is the application that is one of the most incredible secrets I want to share with. Here you can find the recommendations from the professional doctors, useful daily readings, and much more. Users can create groups to make new friends and support each other.
Pregnancy Tracker is the app with an active community. Having more than 500 000 installs on Google Play only, it has users from different parts of the world. By the way, on the Apple Store, Pregnancy Tracker is number 37 in the Medical category.
Track Everything During the Pregnancy
The app has all you need to manage your physical and mental health during pregnancy. Users can track the child's development with informative charts. Moreover, all the information is divided on the trimesters with more than 30 different items in the pregnancy tracker. You can upload the ultrasound pictures as well as write the doctor's recommendations. Be sure that everything is in one place and you always can get it just by opening the application. Also, you can email yourself or your doctor by sending the most essential reports from the app formed in PDF document.
Pros
Contains more than 1500 articles that will help you with the pregnancy;
You can tune the mirror pregnancy tracker for your doctor or spouse;
Has a big community;
There are sections for your medical records;
Visualizes information about how your child is growing and developing.
Cons
No desktop versions;
Contains advertising.
Get the Support you Deserve
Pregnancy Tracker is the app that will help you with your pregnancy. Here you can find useful recommendations from professionals, necessary support from other future mothers, and much more. Users can create reminders to not forget the important appointment or medication time. I liked the interface of the application. All are made to be fast, safe, and easy. Download it on Apple Store or Google Play.
Info
EasyToBeMom.com is not an official representative or the developer of this application. Copyrighted materials belong to their respective owners. To download the app, you will get links to the Official Website and/or official digital markets.