Pregnancy Tracker: Baby Due Date Calculator For Every Mother To Be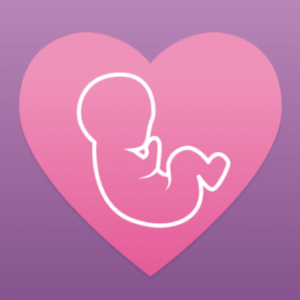 Pregnancy Tracker is one of the most helpful apps for women during pregnancy. It provides important information, calculates the due date, and makes the whole expectancy process easier. This app is like your pregnancy companion.
Pregnancy Tracker: Baby Due Date Calculator: Everything You Need During Pregnancy
This app for your phone is one of the best ideas during the period of pregnancy. You may download it right after you find out that you are pregnant. Pregnancy Tracker guides you through the whole process and sends updates to your doctor when the time comes. The app gives useful information not only about your baby but about you. It helps you to stay healthy and fit.
How Does Pregnancy Tracker: Baby Due Date Calculator help?
The app updates mothers to be day by day on the changes that happen with their bodies and babies. It calculates the due date and even tracks contractions. This is not all. The app also provides you with:
Updates over the pregnancy every day or week. You can choose if you want to receive information every week;
The information that includes current development of your baby, tips, and updates on your body;
Calculator of the due date and current week of pregnancy. You have to indicate only the last date of your period;
Information about the development and size of the baby;
Weight manager with numerous advice on how to stay in shape during pregnancy period plus a weight tracker;
Contractions and baby kicks trackers;
Your personal diary that you may fill with all the pregnancy symptoms, your worries, and hopes;
Notifications on upcoming appointments with the doctor.
How Can I Use It?
The first thing you need to do after you download the app on your phone is to share the data on your last period and allow Pregnancy Tracker: Baby Due Date Calculator to calculate the timing. The app not only shows you how your baby may look like in your belly, with weight and size but allows you to check the changes that happen with you at the same time. You can tap on Mother's Body icon or Healthy Nutrition for the particular week, Useful Tips or Baby Development. All the buttons are signed and available to you in the upper bar. Useful tools you may need are located in the Menu, at the left upper corner of your screen.
Can I Use Pregnancy Tracker: Baby Due Date Calculator For Free?
Yes, you can use Pregnancy Tracker: Baby Due Date Calculator free basic version. Still, you have to be aware of the ads that may appear from time to time on your screen. Don't worry, these ads are not really bothering and appear rarely. If you want additional services, you may go for in-app purchases, that app offers.
Pros
A great number of useful features for future moms;
App offers to find out the exact date of conceiving and possible date of birth;
It calculates contractions and sends the info to midwife, doctor, your family;
The app has a soothing well-developed design with every button signed appropriately;
This is free of charge app great for numerous phone models.
Cons
Pregnancy Tracker: Baby Due Date Calculator contains ads that may appear on your screen when you use the app;
Some of the tools of this app are available only as in-app purchases.
Why Do I Need Pregnancy Tracker: Baby Due Date Calculator?
If you are not a pregnant woman, you may not need the app, since it was made to support women during the whole pregnancy process. However, many grannies and relatives also download the app to keep up with mothers to be. I, personally, love the app because of the weight calculator, recommendations over diet during each particular week, and cute pictures of the babies. But there are numerous other features, like calculators and trackers, notifications and alarms. You can try it, it is free of charge.
Info
EasyToBeMom.com is not an official representative or the developer of this application. Copyrighted materials belong to their respective owners. To download the app, you will get links to the Official Website and/or official digital markets.