Pregnancy Tracker and Chat Support for New Moms — the Best Pregnancy Tracker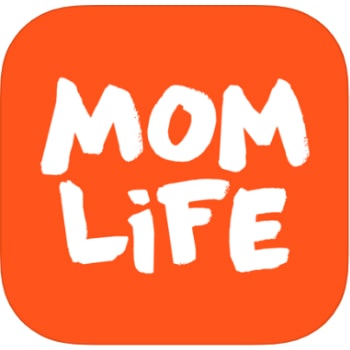 The expectation of the baby and the subsequent decree often alienates the woman from her usual circle of friends. Mom Life is a place where women with similar interests meet, and it is very easy to find friends not only online but also for real communication.
However, Mom Life isn't useful only for moms-to-be, but also for moms with newborn babies. Mom Life is an ultimate app that will become your assistant. If you need to ask something, get help, or take notes about the changing of your mood and weight (or baby's), you can just launch the Mom Life application.
Mom Life For Pregnant Moms
If you want to track your pregnancy, the Mom Life app will give you a useful kit of charts and planners that fits the palm of your hand. The Mom Life app provides the pregnancy calendar, weight gaining chart, recommendations of doctors and specialists for every day of pregnancy, and etc. To start using all of these features, you have to go through a quick registration process. Type in your name, the pregnancy term, and add a photo. After you're done, you can also choose the location to help the application find pregnant moms near you. Communicate, track your weight, mood, and your body changes using the Mom Life app.
Mom Life For Newborn Moms
If you are a mom of a newborn child, the Mom Life app will also come in handy. The app provides a feeding tracker (both breastfeeding and bottle), sleeping tracker, diapers change tracker, an online market of previously used goods, and the child growth chart. To use all of these functions, you also have to complete a simple registration process. Mom Life is an ultimate mom assistant that helps you to track the important indicators of your and your kid's health, as well as make new friends or ask for help when needed.
Mom Life provides complete privacy of your account, so you can:
Publish each note privately;
Create a list of trusted subscribers;
Blacklist an unwanted user.
You can register only using an e-mail. The Mom Life app does not overlap with other social networks, so you don't have to worry if something leaks into your Facebook or Instagram account. Mom Life is available for iOS and Android devices for free.
Pros:
Simple interface;
High level of data security;
It provides forums where you can communicate with other moms;
Free to use;
Useful for both preggies and moms of newborns.
Cons:
It doesn't work without an Internet connection.
The Most Important Advantage Of The Mom Life App
Mom Life is an opportunity to communicate on any topic with mothers and pregnant women all around the world, including your neighborhood. The range of questions is limited only by the female imagination. You can search for the clinics, tests, ask for reviews about the doctors, where and what to buy, and where to go for a walk. Mom Life will give you an answer to any question you might have as a mom of a baby or a future mom. Track the information and communicate using one single app named Mom Life.
Info
EasyToBeMom.com is not an official representative or the developer of this application. Copyrighted materials belong to their respective owners. To download the app, you will get links to the Official Website and/or official digital markets.