Pregnancy Week By Week Guide Via Pregnancy +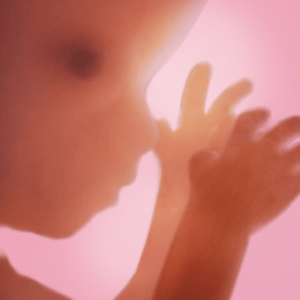 Many pregnant women complain that they are overwhelmed with the information they receive from everywhere. In this case, Pregnancy + is the app you need. It contains all the useful trackers, calculators, tips and to-do lists, so you don't need anything else.
Pregnancy +: Learn Everything About Pregnancy
Pregnancy + is a helpful tool for all expecting parents. It tracks the development of baby, shows all the stats and teaches you how to behave and what to do. It guides you through the whole pregnancy process, from the very beginning to the childbirth and after. The app is like a diary of your pregnancy that pays attention not only to the safety and health of your child but about you and your own health and comfort.
Tools You Can Find
Pregnancy + offers all the information that may be helpful for your healthy pregnancy and childbirth. But this is not its only feature. Actually, Pregnancy + contains numerous tools:
Constantly updating the 3D model of your baby, to show how it is growing and developing inside you;
Visualize the size of your baby with colorful fruits and animals comparisons;
Week by week guidance of your pregnancy, with detailed information on what you can actually expect;
Cute counter of baby kicks;
Time of contractions;
Weight log of your pregnancy;
Plan for hospital bag gathering;
Calendar of pregnancy and to-do list before the due date;
Diary of your pregnancy and prenatal appointments alarms;
Shopping list for the baby and list of names.
How Hard Is To Use Pregnancy +?
I am not saying that it is so intuitive that even a baby in your belly can use it, but it is pretty simple. The design is so pleasant and soothing, you will immediately forget all your worries. Who told you that you have to go through everything alone? Pregnancy + makes sure that you don't feel this way. It has cute signed icons, colorful stats and beautiful pictures of babies. You will learn all your possibilities in a few hours.
Is Pregnancy + Free?
Yes, the Pregnancy + app is free of charge. You don't have to pay anything to use its services. The app contains ads, so you have to make sure they are not bothering you. Pregnancy + also offers in-app purchases. Premium pregnancy tools cost $1.99. You can also subscribe to their after birth app which is called Baby+ and which is also free of charge.
Where Can I Find Pregnancy +?
This is an easy question. You can download this app on your smartphone on the Google Play Store. It takes a few minutes to download, install and open it. But if you are iOS platform user, don't worry, you can download the app from App Store on your iPhone, iPod touch or iPad as well.
Pros
Pregnancy + has really intuitive interface and user-friendly Menu;
The app contains numerous calculators of your pregnancy, child growth, contractions;
Pregnancy + is free of charge app with various helpful features;
There is week by week pregnancy guidance with information and tips on your health;
The app offers you a weight calculator.
Cons
Some of the amazing features of Pregnancy + cost $1.99;
There are ads that may pop up from time to time on your screen.
Do I Need Pregnancy +?
This is an incredibly popular app. It was downloaded over 10 million times from Google Play Store only. The number of its fans continues to grow. This tracker is good not only for mothers to be or new moms but for their spouses, family members, friends who want to be aware of what is going on during the pregnancy. The app is easy to use and runs smoothly on multiple phones and different mobile platforms.
Info
EasyToBeMom.com is not an official representative or the developer of this application. Copyrighted materials belong to their respective owners. To download the app, you will get links to the Official Website and/or official digital markets.