Pregnancy Calendar — Learn How does Your Baby Develop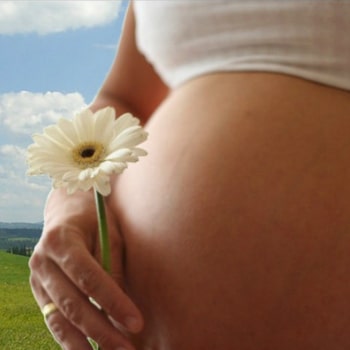 In this article, Annabel shares her experience with a Pregnancy Calendar app. This app helped her to manage physical and emotional health. Interested how? The answer is inside the article!
I'm Annabel. And today I want to tell you about one useful application that I found during the pregnancy — Pregnancy Calendar. The interesting fact that it was developed not by a company as it usually happens but by a single developer, Vladimir Fedrushkov. It is this one that makes the app so special and unique. It's time to take a closer look at Pregnancy Calendar. 
Made by a Single Developer 
Very often, applications that are developed by companies do not focus on users' needs. Their main task is to earn as much money as possible. When I was pregnant with Matthew, I spent several hours to find an app that would meet all my needs. Pregnancy Calendar is exactly what I am looking for. Made by Vladimir Fedrushkov, it has all the information and recommendations every future mom needs. Moreover, as I am noticed the developer read the reviews very often and update the application according to them on a regular basis.
Pregnancy Calendar helps you to learn how your child is developing and what is happening with you. As you know the changes are not only related to the body's appearance. Your emotional state will change dramatically. Therefore, it is very important to understand all the processes. In the application, all this is described in a clear and understandable language. No terms or compound words. It raises very interesting topics that you can discuss with your spouse to go through this wonderful time of pregnancy together. For example, I remember that at week 20 I read very interesting facts about the development of the child, this information fascinated us so much with my husband that we talked about it the whole night.
A Highly Customizable App
The fact that an application was made by a single developer is not the only fact that made Pregnancy Calendar so special. In addition to it, the app has a lot of options for customizations. You can select:
To include or not include the current day in the last term of pregnancy;
The theme. There are five available: gray, white, purple, pink, blue, and "White Summer";
The size of the widget;
To put or not a picture on the widget.
Pros
Free to install and download;
Small size;
Has a lot of positive reviews and a high feedback rank (4.8 stars) on Google Play;
Contains customization options;
You can put widgets on the main screen of your device;
Available in three languages: Russian, English, and Ukrainian. 
Cons
Contains advertising;
I do not like the design of the interface. As for me, it looks a little bit fashion-old.
Get all the Information about your Pregnancy
Pregnancy Calendar provides you with all the information you need during pregnancy. Moreover, it has a widget that you can put on the main screen of your device. It will show you the weight and height of your child as well as the week of your pregnancy. You can choose the theme and the color of the app's appearance. Also, the app contains plenty of useful tips and recommendations for each week.
Info
EasyToBeMom.com is not an official representative or the developer of this application. Copyrighted materials belong to their respective owners. To download the app, you will get links to the Official Website and/or official digital markets.