Take Control Over Your Body With My Calendar – Period Tracker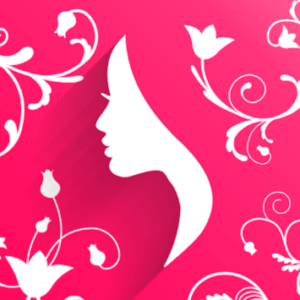 My Calendar – Period Tracker was made for women. It does not matter whether you want to get pregnant, avoid pregnancy or simply check if everything is alright with your period. The app works great for everyone.
My Calendar – Period Tracker: Keep Track Of Your Menstruation With Ease
My Calendar – Period Tracker is the app for women that tracks menstrual period, ovulation and PMS. It shows fertile and non-fertile days warns you about the upcoming period and tracks your health. You don't have to keep in mind all the calculations. The app shows your personal statistics, including moods, PMS, fertility windows.
What Does My Calendar – Period Tracker Offer?
This is a digital calendar of your period that sends you notifications on the most important dates during the month. My Calendar – Period Tracker has numerous other features you may really appreciate. For example, the app offers:
Important information about your body: the fertile period with the highest possibility to get pregnant, non-fertile, ovulation dates, expected time for the period, and the date when it actually began;
Synchronization of the app with your other devices and email. If you change the phone, all your data is saved and ready to be opened on another device;
Tracking of every change that happens with your body during the period, before and after. You can even add the medicine you need to take before the period and get notifications when the time comes. The same goes for the fertility period;
The extra security of your data. No one will be able to see your private notes. You can secure your data with a password;
Amazing colorful themes of calendars. You can decorate the app as much as you want to make it more personal, like a diary;
You don't have to see any intercourse related information. Hide it until you want to see it.
How To Use My Calendar – Period Tracker?
To start using the app, you'll have to download it from the app store first. Don't worry, it does not take more than one minute of your time. You have to mark the dates of your last period. The app will calculate everything else. If you don't want to answer questions about intercourse, you can simply skip them. There will be a calendar in front of you with you can actually decorate using tools you see above it. Every tool is a few taps away from you. Go back to Menu if you need to use the app's other features.
Pros
The really intuitive design of this app;
Free of charge app with all basic options available for you;
An advanced calendar that tracks your last period calculated days till the new one;
Extra security for all the personal data you keep in the app;
Offers you to choose different themes and to make it more personal.
Cons
Some of the additional features are available only as in-app purchases;
Contains ads that appear from time to time on the screen of your work while you are using the app.
Is My Calendar – Period Tracker Helpful?
Yes, this app helps all women. If you are trying to get pregnant, you may need this app to track the most productive days for this. It knows everything about your personal period and keeps this information secret, available only for you. You may consider My Calendar – Period Tracker as your very personal assistant that does not need the payment for its services. You can use it from the beginning of your menstrual period.
Info
EasyToBeMom.com is not an official representative or the developer of this application. Copyrighted materials belong to their respective owners. To download the app, you will get links to the Official Website and/or official digital markets.