Lullaby for Babies App Review – Personal Experience from Bethany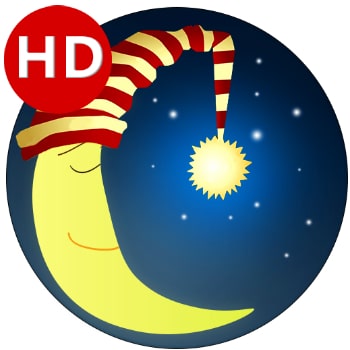 The problem of sleep in infants is one of the most acute and complex problems for young parents. Bethany shares her secret how she dealt with this problem thanks to Lullaby for Babies app.
It's Bethany! If you have been reading our blog for a long time, then you most likely know that I am the mother of two twin boys. If not, now you know it for sure. In my articles, I try to share the secrets of raising children that I have tested on myself. And today I will tell you how to quickly put to sleep not only one child but even two. Ready? Then download Lullaby for Babies app by Dream_Studio and continue to read
Best Lullabies in your Phone
One of the main problems young parents face is to quickly put their children to sleep. Believe me, I know what I'm talking about. Jesse was always a calm child, which cannot be said about Tom. He often cried, slept restlessly and woke up every half hour. Because of this, Jess often woke up, and I had to start all over again. And as my experience showed, it was a real challenge to find something that will help me with it. The salvation was the day when I found Lullaby for Babies on Google Play.
It has a huge base of different lullabies, soft relaxing music, and lullaby lyrics that have a calming effect on the toddlers. As a result, your baby will fall asleep much faster, and you can spend this time on yourself. Besides soft music, the application contains different kinds of nature sounds, such as waves or chirping birds. 
More than Lust Lullabies
Lullaby for Babies app is not only about lullabies. This app is full of plenty of useful features. For example, it has a timer option that allows you to define a specific time when the title will automatically turn off. Another useful function is a slideshow option. This feature allows the application to automatically play the next lullaby when the previous one ended.
Lullaby for Babies is the application that can act fully automatically and without your interactions. It runs on the background and has an easy to use interface. The app contains only free lullabies, so you do not need to pay any extra costs. Just open the title, select the lullaby, enable the slideshow mode, set the timer, and put the phone on a safe distance from the child. The relaxing music will calm your children, and they fast asleep. After the time is up, the application will turn off automatically.
Pros
All lullabies are free, no extra costs;
It has a large base not only lullabies but also the nature sounds;
Timer and slideshow functions;
It runs on the background.
Cons
Contain advertising that can interrupt the lullaby;
No desktop version;
Low rank on Apple Store (less than 4 stars).
Enjoy the Silence!
I know that the time when a child sleeps is very important for the parents. It is when you can do homework or just relax. Do not take it from you! Download Lullabies for Babies on your Android or iOS devices. It has a large base of relaxing music and sound, easy to use interface, and a lot of exciting features. This application has become a real discovery for me and an indispensable assistant to this day. I hope that you will find it useful too.
Info
EasyToBeMom.com is not an official representative or the developer of this application. Copyrighted materials belong to their respective owners. To download the app, you will get links to the Official Website and/or official digital markets.