Lifecake – Baby Milestone & Private Photo Album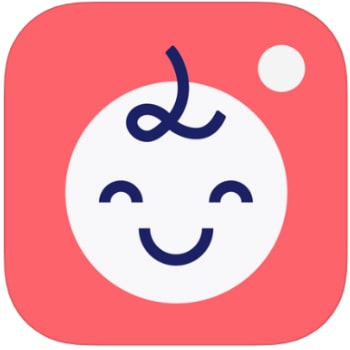 Capture the most important moments with your child forever! Lifecake has all the features you need for this. Create the albums, share them with family, and much more! Read what Kiara thinks about it.
It's Kiara. And today I want to share with you one incredible application with which you fall in love in the first seconds of using. I am talking about Lifecake – Baby Milestone & Private Photo Album. Developed by Lifecake LTD, this app allows you to keep your pregnancy moments forever as well as the first years of your child's life.
Keep all in one Place
Photos and videos allow us to capture the most important and happy moments of our lives forever. Undoubtedly, pregnancy and childbirth are included in this list. However, very often we lose our photos if suddenly a phone was stolen or something happened to the computer. Sometimes we forget passwords from cloud services or we can't simply find photos among all media files. Thanks to Lifecake, you can not worry about the safety of your photos. This app is a perfect place for saving all images related to pregnancy and baby milestones. Users can create albums and share them with all relatives and friends.
Lifecake has great visualizations and interface. All your photos and videos are placed on a beautiful timeline. The navigation inside the app is very simple. Lifecake is completely free, but it has monthly and yearly VIP subscriptions. The difference is that premium users do not have a storage cap. The prices are the following:
Monthly: £9.99 / $10.99 / €10.99;
Annual: £59.99 / $64.99 / €69.99. Please note, that with an annual subscription you save 50%.
Three in One
Lifecake is the app that allows you to keep and share photos and videos of your baby. You can consider it like:
A milestone application that helps you to record all the magical family moments;
A pregnancy app that records your pregnancy;
A child photo diary app that allows you to keep the first images of your child. Later, you can find and filter photos by months, weeks, and even days.
Lifecake allows you not only share the albums with your relatives but also write and see the comments made by users, like photos, and browse them easily.
Pros
Great interface with light colors and simple navigation;
Users can download and use apps for free.
All subscribers have the same features;
You can see who uploads images and who writes the comments;
Share the albums with your friends and relatives.
Cons
It contains premium subscriptions that are relatively expensive;
No desktop versions.
Document your Child's Journey
I do not know anything that can cause so many positive emotions in people than family viewing photos. For example, I am very sensitive to this process. That's why Lifecake is one of my favorite apps. It allows you to keep all your memories in one place. You can create albums and share them with your relatives or friends, capture the pregnancy process to view it later. The app has a great interface design and easy-to-understand navigation. Download Lifecake app on Android or iOS devices today! I hope that you will like it no less than me.
Info
EasyToBeMom.com is not an official representative or the developer of this application. Copyrighted materials belong to their respective owners. To download the app, you will get links to the Official Website and/or official digital markets.