Secure Your Family With Life360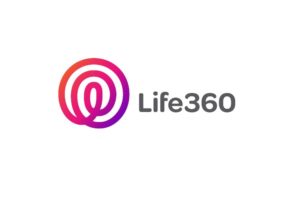 Life360 allows you to see all your family on the map. It saves you an enormous number of nerves and worries. You can always keep up with everyone from the circle and chat with everyone or one-on-one.
Family Locator Life360: Stay Close To Your Loved Ones
Life360 is the app that located your family on the map, allows tracking lost phones, and chatting with family members. You are able to see whether the person reached the location or not without calling every five minutes. But if you need to tell something, you can always chat via this app.
Is It Hard To Use?
Life360 was made to simplify your life and not to make everything complicated with challenging design. On the contrary, it is really pleasant and easy to use. There is a map in front of you with the location of all your children, your husband, and everyone else you want to include in a circle. Do you remember Ron Weasley's mum in the Harry Potter series? She had this magic clock that was showing the location of all her family members. Well, with this app you don't have to be a witch to see what everyone is doing.
After you download the app, connect all your family or friends into the Circle. You will be able to watch them on the map, check whether someone left the current location, and tap on them to start the conversation. If something happens you receive notification and can call for emergency service or immediately contact everyone.
Mom's Best Helper
It used to be mom's job to worry about everyone until she goes completely nuts. Yep, I bet we all feel it from time to time. But do we actually have to go through all these emotions each time we send kids to school or someone delay to the dinner? That's not something that makes the family ties stronger: angry mom or dad tired from daily routine who waits for the whole family for dinner.
This is when the Life360 comes in. Besides the real-time location of your relatives, you can receive the alerts of every time they walk in or out of school/work/home. There is a family chat where you are able to share your favorite photos, discuss important topics, etc. And you can always make sure that your children in no trouble, by checking their location history. Stolen phones can also be tracked via the app.
Pros
Colorful and easy to use for even inexperienced user;
Free of charge basic version of the app;
Numerous helpful features, including people's locator, phone tracker, and chat;
Amazing Crash Detection service that may save you or your family's lives.
Cons
Life360 may be a little bit confusing with all the features and tools it offers so you have to go through app's guidance to check out everything it can give you;
Some great services are available only for Premium accounts. You have to pay from $4.99 to $49.99 depending on the features you want.
Why Do I Need This App?
Life360 is the best app I have ever tried to locate my family and friends. If you live in a big city, you are going to need to keep up with everything your small children doing right now. No matter where you are, it is always nice to stay close to the family. Someday this app may save your life with its free of charge features. All you have to do is download it on your smartphone.
Info
EasyToBeMom.com is not an official representative or the developer of this application. Copyrighted materials belong to their respective owners. To download the app, you will get links to the Official Website and/or official digital markets.