Lego Life — A Safe Place For Children On The Internet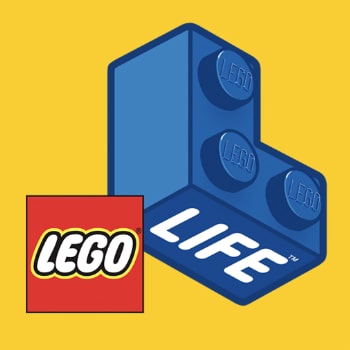 The famous brand has created a new network for children under 13 so that they can share their LEGO buildings with each other. In fact, LEGO Life is Instagram with restrictions on comments, and all advertising is dedicated to brand products. It's a cool and fun app for your child if they love to create with LEGO!
To give the app maximum safety for children, the developers created an interface that does not request personal information and photos of the child. Also, the application does not include tracking. As avatars, the developers recommend using Lego mini-figures, and for the names of accounts, any random words suggested.
How To Use LEGO Life
The new Lego sets encourage children to share photos of their creations in the LEGO Life app. In addition, there are accounts for Lego heroes, such as Batman and Master Wu, who comment on the photos of the kids. The app allows children to post photos of their work and comment on other users' pictures, but there are severe limitations to what can be written.
Text comments are not allowed, but users can take advantage of Lego's special emoji and stickers. Although the network is designed for children, adults can also sign up. The company says the app is heavily moderated by Lego automated filters and employees. The app offers users tasks and challenges to encourage creative thinking.
'We took the path of testing many different images, asking the children how they would express certain emotions,' says James Lema, creative director of Lego Life. 'We laid out a lot of cards in front of the children and asked them to make a proposal using various emoticons,' he says. 'The best way to cultivate positive is to create a wordless language. Certain emoji combinations that can be interpreted as negative (e.g., thumbs down) have been deleted. Only positive.'
The Safest App For Kids
The great importance of the Lego social network is security. When launching the app for the first time, you have to type in your email. So that a parent can confirm the registration. Then the child is given a name and a Lego avatar. A user can also customize the avatar. Real names and real photos cannot be used. Moderators will carefully check each photo and video uploaded by the child, and only after that, it will be published. The Lego Life app runs on iOS and Android devices and is currently available for download in more than 90 countries.
Pros:
Free to download and use;
Kids-friendly interface;
Easy to use;
It helps to develop the imagination and creative thinking of the child.
Cons:
It can be glitchy if the device lacks enough storage.
My Final Thoughts On LEGO Life
'We need more good and children-friendly social networks,' thought the Lego developers, and created a social network for children called LEGO Life. This app allows youngsters to join the community of peers and share photos, make friends, and have fun in the safest way! Download the LEGO Life for your device.
Info
EasyToBeMom.com is not an official representative or the developer of this application. Copyrighted materials belong to their respective owners. To download the app, you will get links to the Official Website and/or official digital markets.