Fruits and Vegetables for Kids App Review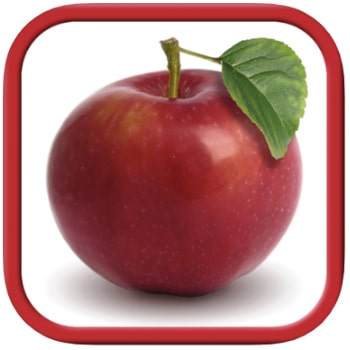 Looking for the application to learn with your child? In this article, Kiara arguments why you should try Fruits and Vegetables by CLEVERBIT. Based on her experience, it can really help your child with education!
Kiara is here! And today I want to discuss with you the education of your child. In fact, there is one of the most difficult things the young parents face. Therefore, Fruits and Vegetables application can become very handful. Created by the CLEVERBIT company, as for me, it is one of the best baby learning games.
Play and educate!
Scientists have proven that games are a great way to learn something new faster and easier. As you know I am a mother of a two-year-old girl and works as a teacher in kindergarten. Following the gaming approach for education, I tried plenty of applications. Some of them were too difficult for children, some had an awful interface, and others contain so much advertising. In fact, Fruits and Vegetables is the application that I can really recommend for education for a child between one and four years of age. By the way, if you have ever heard about the 'Nature for Tots' application, Fruits and Vegetables is its shortened version.
The application is available in four languages: English, German, Russian, and Ukrainian. Therefore, you can not only study the names of fruits and vegetables with your child in a native language but also in foreign languages. 
Learn Fruits and Vegetables with Big Flashcards
The app allows you to learn the names of vegetables and fruits together with your child. It contains plenty of big flashcards with the image of the apple, lemon, potato, orange, and so on. In addition, each flashcard has the icon pushing on which you can hear the pronunciation of the world. After you and your child go through all the cards and learn the names of the fruits or vegetables that were found in them, you can ask the child to take the test at the end. It will allow you to evaluate the knowledge of the child and the level of memorization.
The app has a lot of exciting animations to capture the child's attention. For example, after he or she has completed a test, based on the number of correct answers, Fruits and Vegetables rewards the child with enthusiastic applause and floating balloons!
Pros
Fruits and Vegetables for Kids is free to download and install the application;
As a bonus, it has the demo versions of educational cards for other categories, including Flowers, Nature, Berries, and Mushrooms;
Available in several languages;
Contains a lot of animations.
Cons
Contains the advertising;
Not available on Windows Phone;
No opportunity to unlock the cards from other categories.
Watch Bright Images and Learn Fruits and Vegetables Names!
Fruits and Vegetables app allows you to learn with your child the names of vegetables and fruits very fast and easy. It is available in four different languages, therefore, it is also a good entry point to start learning a foreign language. The app contains flashcards with big images. It is completely free to install and download but prepare yourself that there are ads.
Info
EasyToBeMom.com is not an official representative or the developer of this application. Copyrighted materials belong to their respective owners. To download the app, you will get links to the Official Website and/or official digital markets.