Always Know Where Your Children Are With Find My Kids: Child GPS watch & Cell Phone Tracker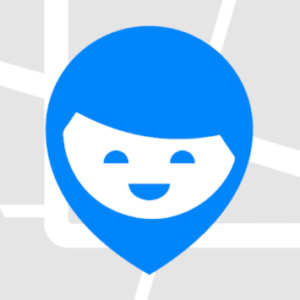 If you want to know where your kids are, simply download the app on both phones. The app shows the current location of children, battery charges, and whether they need your help. This is the best solution for working parents.
Find My Kids: Know Where Your Kids Are
Find My Kids is the perfect app for caring parents. If you worry about your children but can't follow them everywhere, leave all your troubles to the app. It sees your children, sends you reports, and brings you updates on their location. If children need you, they can send SOS notification.
Main Features Of Find My Kids
Actually, this app does not allow you to spy on anyone. The person you want to see on the map must be aware of your actions. Find My Kids is more than a simple tracker. It contains:
GPS locator that tracks the location of your child on the map. You are able to check the history of movements and find out what your child is up to;
You can enable the listening feature and listen to everything that is going on with your child;
Do you keep track of how often your child leaves the phone somewhere in a backpack, accidentally turns the sound off, and you can't reach him/her? Now you can send a loud signal via the app to help your child find device;
Control over apps and games. Yes, you can see what your child is doing at school, instead of learning. Check what games and apps were opened on the phone;
Receive notifications when your child enters the school or home;
Receive updates on the battery charge of your child's phone. If the battery is low, warn your kid;
Family chat options allow you to stay in touch with your child and send each other cute stickers or messages.
How Hard Is To Use Find My Kids?
Find My Kids offers an intuitive user-friendly interface. Its design is smooth and well-organized. Each tool is explained and highlighted in different colors. All tools are hidden in the menu in their own categories. You will have to tap on the one you currently need and later go back tapping the arrow in the left upper corner.
Is Find My Kids Free?
Yes, the app is free of charge. It offers every feature for free during 7 days trial period. After that, you can pay for an advanced version of Find my kids for $25.99 or pro for $49.99. A yearly subscription costs $32.99. If you choose not to pay anything, you can stay with a basic version that allows you to track your child's location online.
Pros
Online tracker of your children's location;
Easy to learn navigation and app's main features;
Find My Kids offers to use family chat to stay tune with your children;
Sends alarm signal if your child feels unsafe;
The level of security is increased.
Cons
All the advanced features may be removed after 7 days free trial period if you decide not to pay for the subscription;
The app requires to stay online and to have a reliable and fast Internet connection.
Why Find My Kids Is The Best?
Over 10 million of parents downloaded this app from Google Play Store. The number is growing every day. The app offers to be aware of everything that is going on with your children. This is an incredibly helpful app. And if you have little time or desire to constantly call your children and bother them with questions, simply download the app and start using it. Make sure your children are safe now.
Info
EasyToBeMom.com is not an official representative or the developer of this application. Copyrighted materials belong to their respective owners. To download the app, you will get links to the Official Website and/or official digital markets.