FamilyAlbum — The Ultimate App To Save and Share Your Memories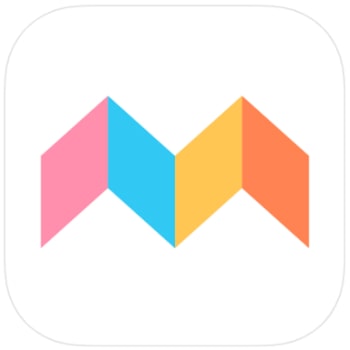 Where and how do you store your pictures? Many of us try to invent our own approach to solving this problem, and then, when there are more and more photos, we review and delete them million times. Here comes a fantastic solution that helps you not only to order the precious moments of your kid but also share them with your family. Check out this FamilyAlbum app review for more details!
FamilyAlbum is a convenient and straightforward way to store your special moments in one place and always have them at hand. Take cute photos or videos and save them in an album that organizes your data in the correct order. Share the images and clips with your significants so you can enjoy them together, even if you are in different parts of the globe!
What I Love About the FamilyAlbum App
First of all, the app is extremely easy to use. All you have to do is live your life and capture special moments of your baby's life. Everything else the app will do itself. You can both take photos or add the existing from your phone's storage. By the way, the app's storage is unlimited. When you open the FamilyAlbum app, you will see that all your photos and videos are ordered by months and years. Choose a needed date and explore the media you've saved. You can as well share the access to the album with your family members by a link, so they can enjoy your clips and photos everywhere they want!
The Interface
The second reason why I love this app is that it looks smart and stylish. It doesn't have a great number of options, so you will quickly figure out how it works. Like I've already said, the app provides unlimited storage for your memories completely free! Every month is highlighted with a bright color, so you just have to swipe through the month's tabs and enjoy the photos and videos of your children.
Apart from that, the app also creates short videoclips from the photos and videos you've added to give you quick movies about the month or a year. There's also an opportunity to purchase a real-life photobook organized the same way. Just add the info, choose the design, and get a small beautiful book that you can present to save in your personal collection. If you want more, you can buy a premium subscription that allows you to download photos from your laptop, make videos longer than 3 minutes, and get more sharing options.
Pros:
A completely free app;
Unlimited storage;
Easy to share;
Automatical data organizing.
Cons:
Requires paid subscription;
Has adds.
The Overall Thoughts
Considering all of the advantages and disadvantages of the FamilyAlbum app, I'd like to recommend it! This app is the easiest and the most convenient way to store all of the special photos and videos in one place. The automatic organizing helps you to navigate through the data in several swipes and taps, so you can quickly find a needed moment.
Info
EasyToBeMom.com is not an official representative or the developer of this application. Copyrighted materials belong to their respective owners. To download the app, you will get links to the Official Website and/or official digital markets.