Check Out Your Children Location Via Family Locator – GPS Tracker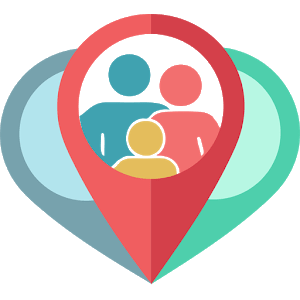 Family Locator – GPS Tracker is one nice tool for parents who prefer to stay calm, and always be aware of their children's moving. This app shows them on the map and sends notifications on your phones. Stay connected to your family 24/7.
Family Locator – GPS Tracker: Stay Close To Your Family
Family Locator – GPS Tracker was made for everyone who is sick and tired to always worry about their family once they leave home. App developers consider the app as a helpful tool for parents of teens. In my opinion, this is an amazing tool for parents of elementary school students and up. You can stop calling your children all day long just to make sure that they are safe. Just open the app.
Features Of Family Locator – GPS Tracker
Its main feature is to help you find your children on the map. However, Family Locator does more than this. You can use such features of Family Locator – GPS Tracker:
History of your dislocation on the map. You can check the current location and see the pattern of your children's habits;
Messenger. You can chat with your children whenever you want. Send private messages to one family member or arrange group chat;
Speed Alert. The app shows if your children move too fast. If it happens you receive the notification. It does not matter whether your children drive their own car or sitting on the school bus;
Every time your children enter or leave school, home, library (any place you picked) you receive a notification.
How Does Family Locator – GPS Tracker Work?
The app requires the GPS locator enable on your phone. Make sure that your children also enable the locator. This is not the spying app, so you will have to warn your family that you are using it. Once all the preparations are done, you see the map with your family faces on it. Tap one face that you currently need and you will see detailed information about this member of your family. Once your children will reach school, you can see the Check-in sign appear close to their avatars. All settings are hidden in the menu. You can find it in the upper left corner of your display.
Is Family Locator – GPS Tracker Free?
The app has a basic version that is free of charge. It contains numerous ads that may appear while you are using the app. Some users find it too distracting, but you can get used to it. Consider these ads as a payment for the app. Family Locator – GPS Tracker also offers in-app purchases, including a subscription to its services.
Pros
Contains numerous features that are easy to reach;
The app is really intuitive and user-friendly, and you will learn its main tools in no time;
Sends you alarms every time your kids are moving too fast;
There is a family chat that helps you to communicate with everyone in your family circle;
This is free of charge app.
Cons
The app contains ads that are not removable even if you pay for a subscription;
Some nice features are available only for payment.
Why Do I Use Family Locator – GPS Tracker?
The modern world is full of various dangers for both adults and children. As we found out during the last years, there is no safety even in school. Many parents are simply terrified when it comes to leaving their children there. And this is when the app comes up. It helps you to always know where your children are, see what they are doing, and write them messages. It is a helpful tool for every parent.
Info
EasyToBeMom.com is not an official representative or the developer of this application. Copyrighted materials belong to their respective owners. To download the app, you will get links to the Official Website and/or official digital markets.