Baby Tracker Breastfeeding Tracker Review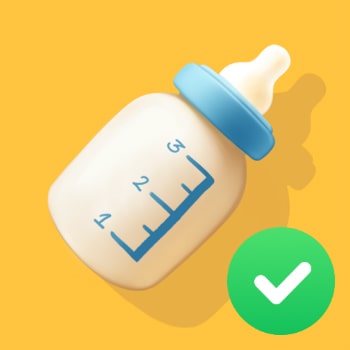 The Baby Tracker app offers you an easy way to monitor your baby's habits, health, and breakthroughs. Using this app, you can record data on feeding, diaper changes, and sleeping periods, as well as add needed information and photos. Baby Tracker allows you to share important baby information with doctors, caregivers, friends, and family.
Breastfeeding is an important and not always easy task. If a woman became a mother for the first time, she has many questions, and mobile apps can help answer them as well as deal with the breastfeeding.
This digital diary is available to download on both Google Play and the App Store. It tracks the time when a child needs to eat, and the times when you have to decant milk. In addition, parents can record information about sleep, various achievements of development and growth, teething, etc. and compare the results.
What is in the application?
According to the creators, this app should cover all areas of the baby's life. It captures the time and duration of feedings and sleeps, the number of dirty diapers, and their composition. You can see the schedule of feedings and sleeping periods, the interval between feedings, and the longest sleep. Like most other applications, Baby Tracker helps you to remember from which breast (left or right) the baby was fed last time, and how long the feeding took.
You can also "pause the feeding" if needed. In addition to breastfeeding, the app allows you to track bottle feeding and pumping. In both cases, the time and volume of the mixture or decanted milk are recorded. To monitor the baby's naps, press the button when the baby falls asleep and when they wake up. The app automatically calculates the sleeping time.
How to use it?
The app also offers to record the growth and development of the baby by three indicators: height, weight, and head measurements. The editing mode allows you to add records manually and edit records by selecting them by date and time of recording.
The graphics section offers summary statistics for all indicators that are entered in all records. Here you can send a recording by e-mail or add it manually. For example, the following indicators are available for breastfeeding: time and duration of feedings, number of feedings from the right, left or both breasts, average interval, and average duration of one feeding.
Pros:
Feeding records: breast, mixture, and other food;
Diaper change records;
Sleep data;
Child development chart;
Syncing across multiple devices;
View data by week or month.
Cons:
The Bottom Line
Log all important information about your baby right on your phone. The Baby Tracker Breastfeeding Tracker application has a convenient and intuitive interface, so for busy mommies, it will not take much time to understand all the functions. Moreover, this app will ease your life by giving you bright and clear charts about your child and their development. Download the Baby Tracker app!
Info
EasyToBeMom.com is not an official representative or the developer of this application. Copyrighted materials belong to their respective owners. To download the app, you will get links to the Official Website and/or official digital markets.