Baby Daybook: A Simple Breastfeeding Tracker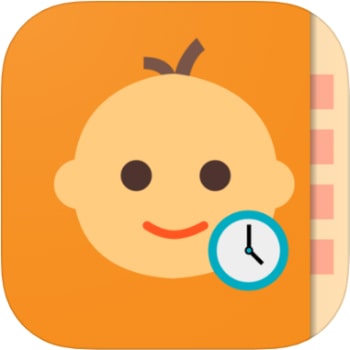 Simplicity is a key to usefulness, and the Baby Daybook app proves it. An intuitive interface provides all needed functions to track how many times you fed your baby per day, when the last diaper change was, and follow the number of feedings using the left or right breast.
Track The Breastfeeding Daily
Using this app, you can easily track the feeding schedule, diaper changing, and baby's sleep. The program also allows you to identify the individual characteristics of the child thanks to a convenient diary of the baby, which means it will quickly help to understand why the child is crying.
The app provides you with a possibility to count the time of feeding with the right or left breast, reminds you about the time of the next feeding and which breast to feed, keeps statistics of the feeds (time and duration), including the average number of feedings, and the average interval between the feedings. Like other similar apps, this one tracks from which breast the baby was fed, and how long the feeding took.
The Ultimate Daybook
Baby Daybook is a simple mobile app that helps you to record the time intervals that have passed since the last feeding, sleeping, or satisfying the kid's natural needs. The tool will remind you that it's time for the baby to eat or that it is time to check the diaper. As additional functions, there are a white noise generator to calm the baby and the automatically generated charts of breastfeeding.
Thanks to this calendar, you can record all the important moments of your baby's life. You can also add height and weight data. The program will show all the recorded data in bright and simple charts that are perfect to see whether your baby eats more from the left or right breast, how many times you change the diapers per day/week/month, and etc.
Pros:
Free app to download and use;
Straightforward interface;
Data charts;
Notifications about the next feeding or diaper change.
Cons:
My Final Thoughts On Baby Daybook App
From the first weeks of pregnancy, the expectant mother must carefully monitor the diet, observe the regimen of walks, and generally strain her nervous system less. Fortunately, now we have a reliable assistant, a smartphone with installed applications for new mothers that ease your life. Such utilities like Baby Daybook will help you track the nutrition of the baby, watch the development of the baby, and note all the essential information about the baby in one place. Download the Baby Daybook for your phone and track the feeding regime of your kid!
Info
EasyToBeMom.com is not an official representative or the developer of this application. Copyrighted materials belong to their respective owners. To download the app, you will get links to the Official Website and/or official digital markets.